Cargo Ship Sinks Off Coast of New Zealand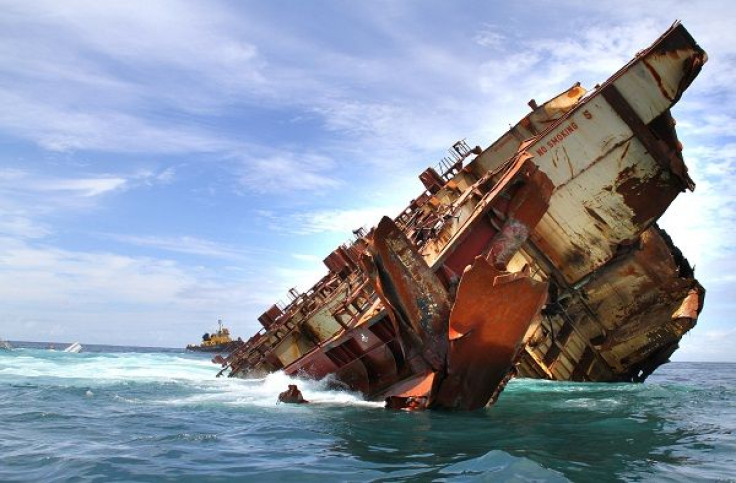 The cargo ship that has been stranded off the coast of New Zealand for more than three months started to sink after breaking up into debris and littering New Zealand beaches.
Both sections of the container ship Rena, remain on the Astrolabe Reef that caused its destruction, according to the Rena update on Maritime New Zealand.
As reported in Bloomberg News the vessel ran aground on Oct. 5 near Tauranga, 100 miles southeast of Auckland, losing cargo into the sea and spilling as much as 350 metric tons of oil in the nation's worst environmental disaster.
Oil spill responders have cleaned up oil on the Mount, the Main Beach and at Leisure Island, the Maritime New Zealand website announced on Monday.
While two oiled birds were collected from the main beach there were no birds found on Matakana or Motiti Islands. Oiled Wildlife Response Unit teams have patrolled Matakana Island, the Main Beach from the Mount to Papamoa, and on Motiti Island on Monday.
Response teams are working to remove all oily debris that has been washed ashore as some have already been removed.
Twelve containers are known to have come ashore, at Waihi Beach, Bowentown Heads and on Matakana Island, according to the Maritime New Zealand website, these containers will be removed as soon as conditions permit.
The Liberian-flagged cargo ship, owned by Athens-based Costamare Shipping Co. (CMRE), was carrying 1,368 containers and about 1,700 metric tons of fuel oil when it struck the reef, according to the agency.
As reported in Bloomberg News, a tanker moored alongside the Rena took off 1,000 tons of oil since the grounding after leaking fuel blackened beaches in the area and killed seabirds.
Published by Medicaldaily.com