Carnival Fails Health Inspection: What Are CDC Standards for Cruise Vessels?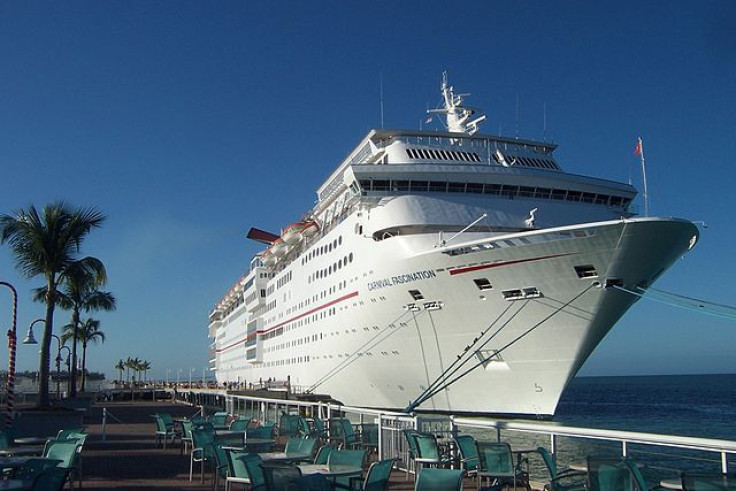 In a major publicity blow to the cruise ship industry, the commercial vessel Carnival Fascination failed a health inspection from the Centers for Disease Control and Prevention (CDC) due to the presence on board of live flies, food waste, a young cockroach nymph, and a staff member with gastroenteritis.
The CDC, which maintains strict health standards for commercial cruise ships, issued the report this week after an inspection on February 21. The CDC issues surprise inspections of vessels docking at American ports twice a year, and grades them on a 100-point scale. Any score above 85 is a passing grade- the Carnival Fascination received an 84.
According to the CDC's report, the Carnival Fascination had several instances of leaky plumbing, food items in a salad bar that weren't protected by a sneeze shield, and corroded equipment and soiled surfaces in the kitchen and food stations. In addition, there was a "large fly around the uncovered raw hamburger patties" at the buffet station, as well as smaller flies and a roach nymph present in other food service areas.
Perhaps most concerning to cruise ship guests, an engineer on the Fascination neglected to follow protocol while he had symptoms of gastroenteritis on February 5-instead of isolating himself and receiving clearance from a doctor on board, he went to eat at the crew mess hall for breakfast, lunch, and dinner that day.
The CDC's standards are meant to prevent the introduction and spread of gastrointestinal illnesses, which are particularly easy to catch in the close quarters of a commercial cruise ship.
Inspections are focused on all sources of water on board, including all tap water, swimming pools, spas, and bathroom plumbing, as well food safety and housekeeping. The presence of pests like mice, flies, and cockroaches can also be indicators of poor sanitation.
Norovirus is a particularly common cause of gastroenteritis, affecting roughly one in 15 Americans each year. The CDC estimates that Norovirus causes over 70,000 hospitalizations and 800 deaths in the United States annually. The virus easily spreads when people consume contaminated food or water, touch contaminated surfaces, or have direct contact with an infected person.
Carnival spokesman Vance Gulliksen told USA TODAY that Carnival cruise ships rarely fail CDC inspections, and that "corrective action was taken immediately," after Carnival officials became aware of the transgressions. He added that several of the problems were "resolved during the inspection and all issues resolved within 24 hours of the inspection."
According to Guilksen, Carnival has requested a re-inspection of the ship "as soon as possible."
Published by Medicaldaily.com