Catholic Couple Lectures Pope Francis On The 'Joys Of Sex' In Attempt To Teach Vatican About Sexuality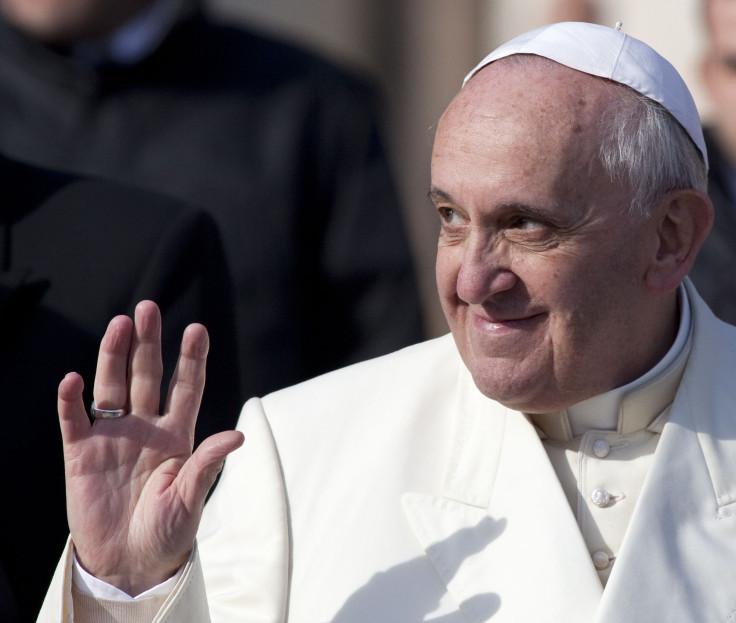 Pope Francis has been making a lot of changes for the Catholic Church. One of them is an attempt to adjust the Vatican's view on relationships, marriage, divorce, and sex to better fit the mindsets of modern Catholics. It's about time.
The Associated Press reports that Pope Francis gathered some 200 cardinals and bishops from around the world for a two-week meeting, or synod, to discuss how to make church teaching on family issues — including homosexuality — more relevant. The meeting is called the Catholic Church's Synod of Bishops on the Family. An Australian couple, Ron and Mavis Pirola of Sydney, made an appearance and speech that explained how they managed to stay married for 55 years. The couple, who have been having sex for 57 years (well before marriage) and have four children, told the Vatican leaders that sex was an integral part of their relationship from the start.
"That attraction that we first felt and the continued bonding force between us was basically sexual. The little things we did for each other, the telephone calls and love notes, the way we planned our day around each other and the things we shared were outward expressions of our longing to be intimate with each other," the couple said in the closed meeting on Monday, according to the AP.
"Gradually we came to see that the only feature that distinguishes our sacramental relationship from that of any other good Christ-centered relationship is sexual intimacy, and that marriage is a sexual sacrament with its fullest expression in sexual intercourse." The couple noted that the Vatican's view on sex was backward and its documents and teachings "seemed to be from another planet, with difficult language and not terribly relevant to our own experiences."
The Church's current teaching on sex and relationships is mostly rooted in the 1968 Humanae Vitae, which states that the church is against artificial contraception. It's an encyclical written by Pope Paul VI and essentially affirmed many traditional teachings about marriage, marital relations, and birth control. But it's pretty out of date at this point.
It's not surprising that the group of old celibate men was a bit shocked at their speech. Some took it better than others, yet some conservative Catholic groups were outraged that the couple might "damage" the Church. "The response from some of the bishops was both amusing and depressing," former Australian NSW premier Kristina Keneally told the AP. A Catholic herself, Keneally noted that the Pirolas portrayed what many Australians feel — that the Church's teachings are outdated and contradictory. "Amusing because it's a little embarrassing as the issues are a little outside their comfort zone, but it's also depressing because they have been obsessed with ideas of sex and relationships for decades without having any real-life experience."
Regardless, the Pirolas' speech was so eloquent and smart that they received a round of applause afterward. While it may be some time before Pope Francis shifts the Church's perspective to that of one that is more welcoming and progressive, at least he's taking the first steps, accepting that many Vatican leaders are probably a bit clueless about sex and relationships.
Published by Medicaldaily.com