Where to Buy Safe and Trusted CBD Products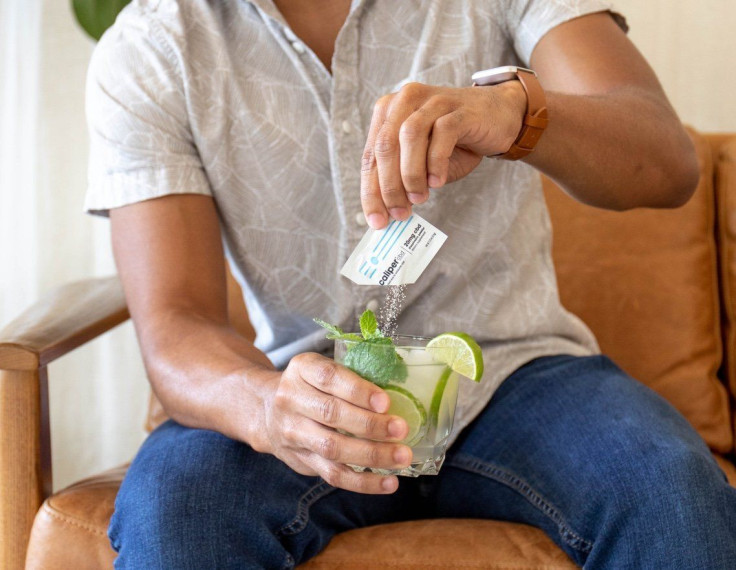 Many people nowadays turn to CBD products to help them cope with different aspects in life. Some people take these products to manage pain, while others take them to relax or sleep better. But what exactly is CBD?
What is CBD?
Cannabidiol or CBD is a chemical compound found in the cannabis sativa plant that has shown promising signs of alleviating pain, stress, and regulating better sleep cycles without the mind-altering effects caused by the psychoactive compound called tetrahydrocannabinol (THC).
How Does CBD Work?
The human body houses the endocannabinoid system (ECS) which produces endocannabinoid neurotransmitters that play a part in overseeing several functions such as pain sensation, appetite, and sleep cycles. CBD products are said to help the body use these endocannabinoids more effectively by interacting with the ECS system.
What is the Best Kind of CBD Product?
While CBD products come in different forms, such as gummies and vape pens, CBD oil is one of the most popular ways of consuming CBD. CBD is usually extracted from industrial hemp that has extremely low THC levels, and then diluted with a carrier oil like coconut oil or hemp seed oil. This is available in a range of dosages and should be carefully discussed with a doctor before use.
Today, increasing acceptance of CBD products from the general public and changing state laws is encouraging the cannabis industry and its subsidiaries to employ state-of-the-art technologies to create safe CBD products that meet stringent standards.
Where to Buy Safe and Effective CBD Products
Since regulations regarding CBD products are still evolving, it becomes increasingly important to understand the ingredients of a CBD product, as well as the brand's potency, certifications, background, and commitment.
Caliper Foods is one of the leading brands in the cannabis industry that is devoted to the processing and manufacturing of science-backed CBD-infused products in compliance with the highest standards. Their flagship product, Caliper CBD, is lab-verified CBD powder with high bioavailability. According to a recent clinical human trial conducted by Colorado State University, it delivers 30 times more CBD than CBD oil in the first 30 minutes.
This dissolvable, flavor-less, and lab-tested CBD powder is made from plant-based, gluten and allergen-free ingredients, and swiftly blends in with hot and cold beverages, baking goods, and other everyday recipes. Each sachet of 20mg CBD also eliminates the risk of spills or broken glass, making them perfect for on-the-go use. You can take it in the morning to stay focused without the jitters, after a gym session to alleviate muscle soreness, or before bed to avoid restless nights.
Stringent Checklists for Safety
With no solid regulatory standards regarding lab testing, ingredient procurement, levels of safety, or detection in the cannabis industry yet; companies might be selective of the testing process, which could lead to biased results.
Well, Caliper showcases a Certificate of Analysis (COA) in alignment with Food and Drug Administration (FDA) regulations for safe food production and monitoring. They follow stringent checklists to procure hemp and conduct third-party testing from trusted laboratories for every stage of production. They also mandate all of their suppliers to do the same.
Ingredients You Can Trust
Caliper refrains from using genetically-modified organism (GMO) ingredients in their products. Since the FDA doesn't mandate safety checks for GMO-based products before they hit the stores, there is no guarantee that they are completely safe for you.
Caliper ensures this by demanding proof of quality assurance from all of their ingredient providers. Caliper is very particular about where they source CBD from, as well. They only procure their CBD from non-GMO hemp that is grown and harvested in the US by farmers who strictly follow state regulations and FDA guidelines.
Caliper also uses naturally-occurring ingredients, such as sorbitol from non-GMO corn and modified food starch from wheat or potatoes, to offset the bitter taste of natural CBD and to convert the CBD emulsion into a water-soluble powder with high bioavailability.
A sustainable choice, Caliper uses coconut-based oil as a carrier oil to achieve a stable CBD emulsion with consistent bioavailability of the final powder-based product, which is also allergen-free.
Additionally, Caliper conducts lab tests in alignment with the Colorado Statute CCR 212-2 to ensure that their products are free from pesticides, heavy metals, and residual solvents. They also take extra precautions at their GMP-certified manufacturing units through microbial testing to rule out the presence of yeast, mold, and harmful bacteria like E coli, salmonella, and listeria monocytogenes.
Caliper SwiftSticks
If you prefer flavorful CBD products, make sure to check out Caliper's SwiftSticks. They come in four delicious flavors - lemon lime, mixed berry, cool mint, and lemonade - that deliver CBD into your system 30 times faster than CBD oil. Each THC and GMO-free stick contains a standard dose of 20mg of premium CBD.
Check out Caliper's full range of CBD products today.
Published by Medicaldaily.com