CDC Confirms First MERS Case In US: 'Diseases Are Just A Plane Ride Away'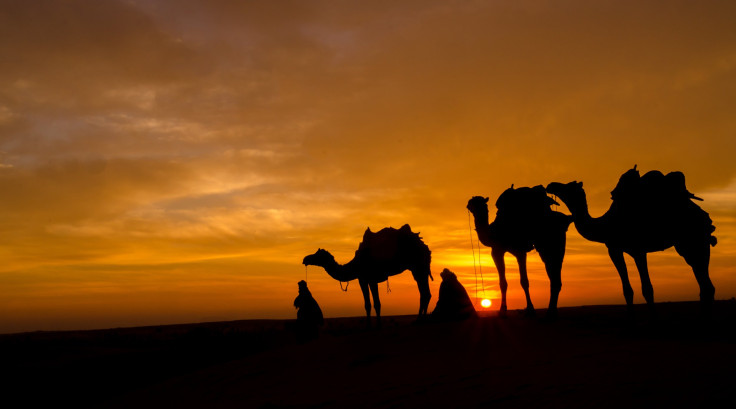 The Centers for Disease Control and Prevention (CDC) has confirmed the first case of Middle East respiratory syndrome — MERS — in the U.S., after receiving lab results on Friday afternoon.
On a press call Friday, Dr. Anne Schuchat, director of the National Center for Immunization and Respiratory Diseases at the CDC, said that the virus had been brought over by a health care provider who was traveling from Saudi Arabia to the U.S.
"In this interconnected world we live in, we expected MERS to make it to the U.S. and we have been preparing for it," Schuchat said on the press call.
The patient, who was not named for the sake of privacy, had flown from Riyadh, Saudi Arabia, to London, and then to Chicago. The patient then took a bus from Chicago to Indiana, where shortly after he/she began developing MERS symptoms — coughing, fever, and shortness of breath. As of April 28, the patient has been admitted in an Indiana hospital and is "well cared for, isolated, and in stable condition," the CDC announced.
MERS is caused by the coronavirus MERS-CoV and leads to respiratory illness that involves severe coughing and troubled breathing. Currently, the CDC does not have any information on whether the virus was spread to others on the airline, bus, or hospital, but it intends to aggressively investigate the situation, which it has referred to as "fluid" and potentially fast-moving.
Until now, most or all of the MERS cases have been found or originated in the Arabian peninsula, in particular Saudi Arabia. The other countries that saw MERS cases include the United Arab Emirates (UAE), Qatar, Oman, Jordan, and Kuwait. Those with travel-associated cases include the UK, France, Italy, Tunisia, Malaysia, and now the U.S. As of today, there have been 252 WHO-confirmed cases in 12 different countries, and 93 of these patients died. There are possibly another hundred cases that have not yet been confirmed by the World Health Organization. Though it's still uncertain how the virus originated, mounting evidence points to the possibility that camels may be the culprits.
Though Schuchat says MERS infection is a "very low risk" to the broader public, it's important to maintain common sense safety to avoid possible infection, especially among people who are most vulnerable to the virus: elderly or those with underlying medical conditions. There is no vaccine or proper treatment for the virus, which is a relatively new disease; it was first reported in 2012. Maintaining proper hygiene, like washing your hands after using the bathroom or staying away from people who are ill, are among the CDC's suggestions. Patients with confirmed MERS infections are placed in isolation in order to prevent spreading of the infection.
"Diseases are just a plane ride away," Schuchat said. "Once in Saudi Arabia, [the virus] is now in our heartland. This situation is very fluid, and we expect to learn much more in the coming days. Our guidance and recommendations may change as the days evolve."
Published by Medicaldaily.com