CDC: First Swine Flu Death in Ohio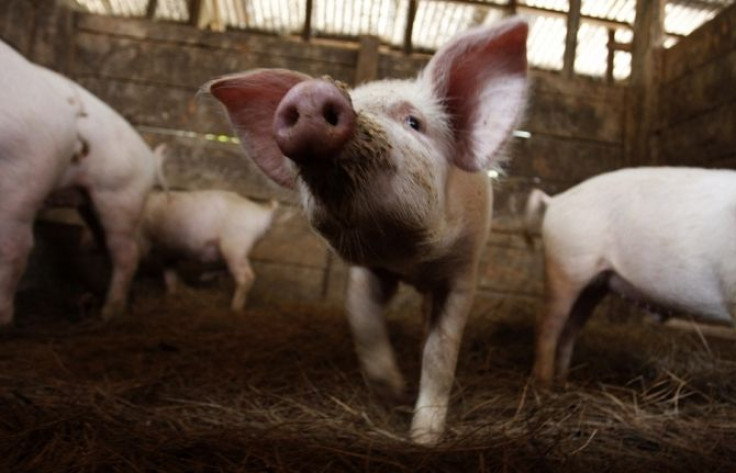 Centers for Disease Control and Prevention (CDC) announced Friday that a person from Ohio has died due to swine flu. The agency said that 12 new cases of swine flu have been reported.
CDC said that the victim had direct exposure to pigs in a fair and had other underlying medical conditions.
"Ohio documented the first known H3N2v-associated death this week. The 61-year-old female Madison County resident had multiple other underlying medical conditions, but the influenza virus may have contributed to the death. The individual had direct contact with swine at the Ross County fair," Ohio state government said in a press release.
According to CDC, 289 cases of swine flu have been reported this year. Two states - Ohio and Indiana - have the highest number of cases of swine flu; Ohio with 101 and Indiana with 138.
"We're saddened to hear about the death of one person in Ohio associated with the current H3N2v outbreaks. Like with seasonal flu, we have been - and continue to be - particularly concerned about people with factors that put them at high risk of serious complications if they get the flu. These people should absolutely not have contact with pigs or visit pig arenas at fairs this summer," said CDC's Dr. Lyn Finelli, the Lead for the Surveillance and Outbreak Response Team in CDC's Influenza Division.
The agency had earlier said the new virus H3N2v has a gene from the swine flu virus that caused a pandemic three years back. The agency said that there have been no reports of a human-human transmission so far. Most cases of swine flu have been reported in people who had direct exposure to pigs at farms or at fairs. Eating properly cooked pork does not pose any health hazard.
High risk groups for swine flu include people aged below 5 years or above 65 years, pregnant women, people with chronic conditions like diabetes or asthma and those suffering from weak immune system and neurological disorders.
Symptoms of H3N2v include fever, cough, sore throat, runny or stuffy nose, muscle or body aches, headaches and fatigue.
"Anyone with a high risk factor should not only avoid pigs and pig arenas at fairs, but they should also seek prompt medical attention if they get flu-like symptoms, especially if they have pig exposure, but even in the absence of pig exposure," Dr. Finelli said.
Published by Medicaldaily.com