CDC Releases Second Round of Anti-Smoking PSAs Targeting Secondhand Smoke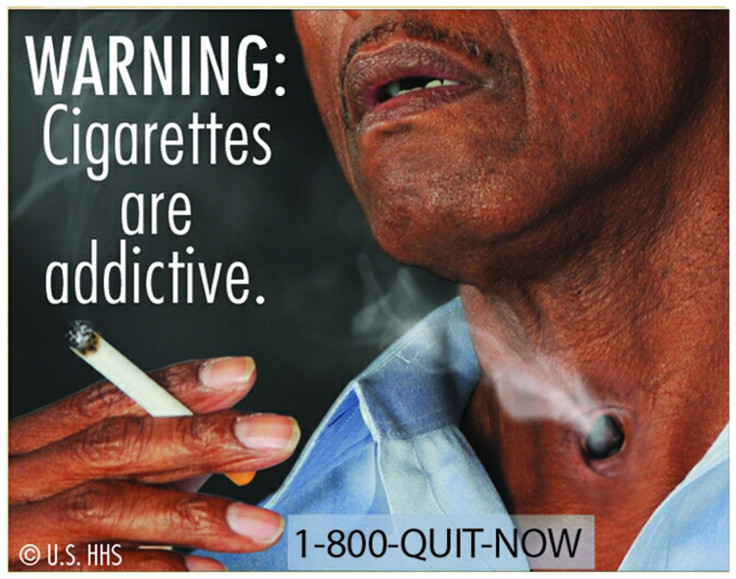 For anyone disturbed by the images of ex-smokers and the ghastly damages smoking has done to their bodies don't expect them to go away anytime soon.
The Centers for Disease Control and Prevention has released its second series of graphic anti-smoking public service announcements, PSAs. The $48 million campaign features advertisement spots on TV, radio, online and billboards.
The agency said the messages they intend to get across with this follow up campaign include the immediate damage to your body smoking can cause, the long term health problems that may arise, the statistic that for every person who dies from smoking 20 more people live on with a smoking related disease and that "now" is the time to quit.
Similar to last year's promotional campaign, PSAs will feature real people in pain or physically disfigured from a previous tobacco addiction, the Associated Press reported.
Some of the narratives featured on the CDC's website include James' story who quit smoking after he was diagnosed with diabetes, Jessica's story whose son developed asthma due to secondhand smoke or Marie's story who found out she had Buerger's disease, an illness caused by smoking.
The preliminary campaign, launched in March of last year, reportedly cost the CDC $54 million and drew differing opinions on its effectiveness. However, the agency claims the ads triggered an additional 200,000 calls to quit smoking lines.
Director of the CDC, Dr. Tom Frieden, said, "Most smokers want to quit. These ads encourage them to try."
The CDC also states these advertisements have been updated from last year's campaign to shift some of the focus towards secondhand smoke. It will also include additional smoking related health conditions that weren't featured in the March 2012 campaign such as diabetes, asthma and chronic obstructive pulmonary disorder, COPD.
Published by Medicaldaily.com