CDC Report Supports 'Hispanic Paradox': Despite Health Barriers, Hispanics Outlive Whites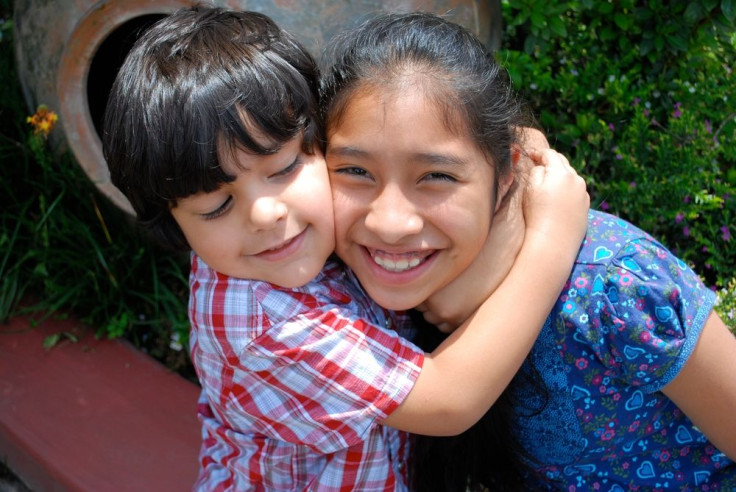 Nearly one in six Americans — 57 million people — are Hispanic. A new report from the Centers for Disease Control and Prevention focuses exclusively on what is now the largest racial and ethnic minority group in the nation. The results of this study lend further support to the idea of a Hispanic paradox: Despite facing worse socioeconomic barriers, Hispanics take better care of themselves than whites in many areas of health.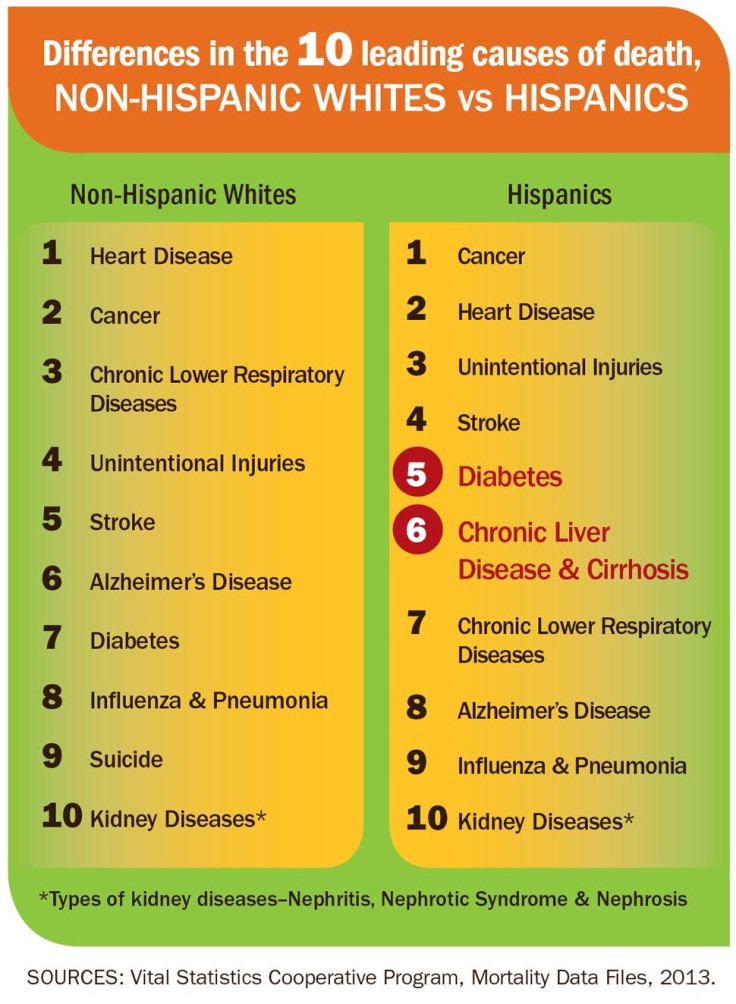 However, the report also revealed higher death rates for Hispanics from diabetes, chronic liver disease and/or cirrhosis, and homicide when compared to whites. As a whole, the group also suffers a higher prevalence of obesity. And though Hispanics logged lower death rates than whites in nine of the 15 leading causes of death, their numbers ranged substantially higher in three specific areas. The group's death rate from chronic liver disease and cirrhosis is 48 percent higher, from diabetes 51 percent higher, and from homicide 96 percent higher.
Demography
During 2013, the statistical year of the report, the majority of Hispanics living in the U.S. identified as Mexicans. They comprise nearly two-thirds (64 percent) of the total, followed by Puerto Ricans (9.5 percent) and Central Americans (8.9 percent). On average, Hispanics are nearly 15 years younger than whites. They are four times as likely not to have completed high school and twice as likely to live below the poverty line.
While the study defines Hispanic or Latino as referring to a "person of Cuban, Mexican, Puerto Rican, South or Central American, or other Spanish culture or origin regardless of race," the researchers warn of substantial differences among subgroups based on place of birth or sex.
Notably, compared to their foreign-born counterparts, American-born Hispanics have higher rates of obesity (30 percent higher), hypertension (40 percent), smoking (72 percent), heart disease (89 percent), and cancer (a dramatic 93 percent).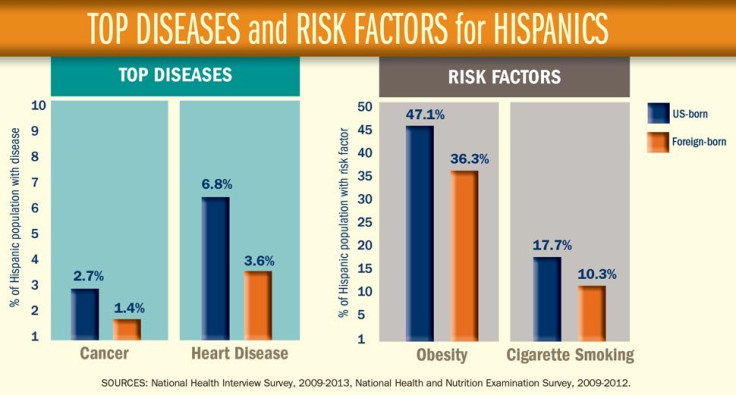 Advantage Lost
Another anomaly: Nearly 66 percent more Puerto Ricans smoke than Mexicans. Overall, just 14 percent of Hispanics smoke, which is lower than whites (24 percent). However, rates are high for both Puerto Rican males (26 percent) and Cuban males (22 percent). Worse, Hispanic students report similar rates as whites when it comes to smoking cigarettes, yet Hispanic middle schoolers substantially outpace their white counterparts when it comes to smoking e-cigarettes and hookahs.
Sadly, then, the health advantages from lower smoking rates may be lost over time. For this reason, the CDC recommends appropriate tobacco prevention strategies targeting younger Hispanics.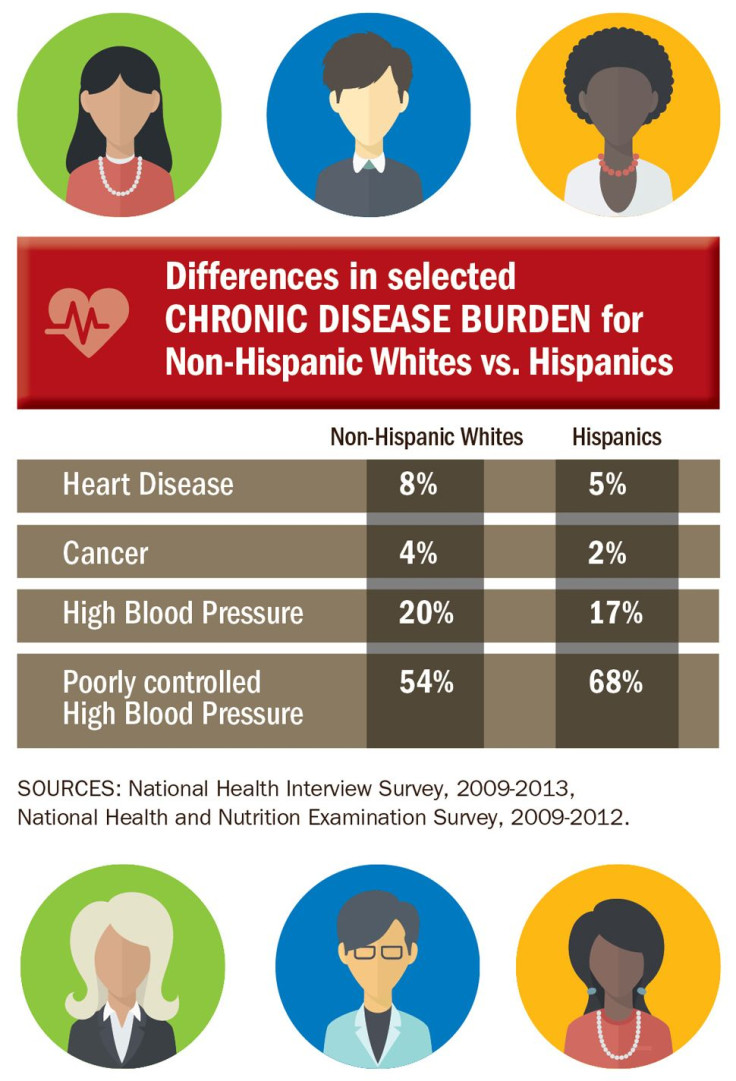 Published by Medicaldaily.com