CDC Urges Increase Price of Tobacco Products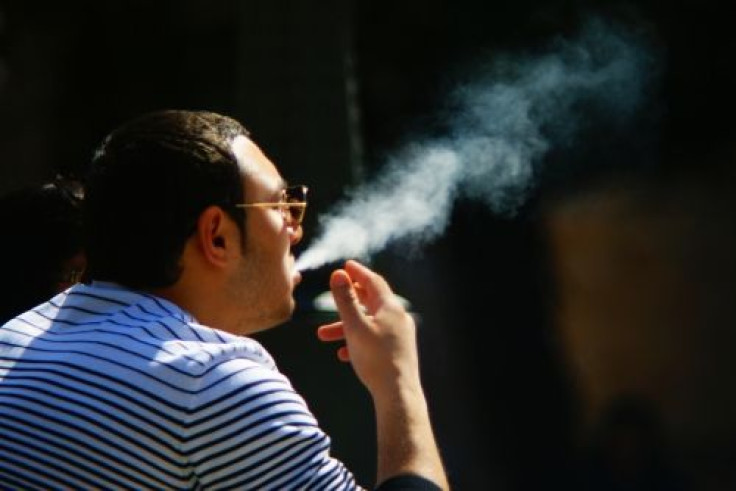 The U.S. Centers for Disease Control and Prevention has urged an increase in the price of tobacco products after reporting that cigarette smoking among adults dropped slightly from 2005 to 2010.
The CDC said Tuesday that the smoking rate in adults declined from 20.9% in 2005 to 19.3% in 2010 but called for higher prices of tobacco products because they are part of an effective strategy known to be successful in reducing cigarette smoking.
"Despite an overall decrease in the prevalence of cigarette smoking during 2005–2010, the Healthy People 2020 goal of achieving an overall adult smoking rate of 12% or less will not be achieved if current trends continue," the Centers' Vital Signs said.
It also urged to implement smoke-free laws, anti-smoking mass media campaigns and facilitating access to cessation treatments.
Advocates for anti-smoking lifestyles claim that an increase in prices through higher cigarette taxes keep children from starting to smoke, motivates adults to stop and reduce future tobacco-related health care costs.
In the U.S. only six states -Hawaii, New Mexico, New York, South Carolina, Utah and Washington- increased their cigarette taxes in 2010, according to a report from the American Lung Association.
New York reclaimed the top spot for cigarette tax rates in 2010 at $4.35 per pack and became the first state to have a cigarette tax rate of more than $4 per pack.
The average state cigarette tax stood at $1.45 per pack as of January 2011, 11 cents up from January 1, 2010.
This is also an increase of over $1.00 per pack from 44.6 cents per pack on January 1, 2002, according to the American Lung Association.
The CDC said that in 2010, nearly one in five U.S. adults (45.3 million) were current cigarette smokers and that 50% of them would die prematurely from smoking-related causes.
Published by Medicaldaily.com