At CES 2016, Health Wearables Take Center Stage: The Cutting Edge Devices You Can Look Forward To This Year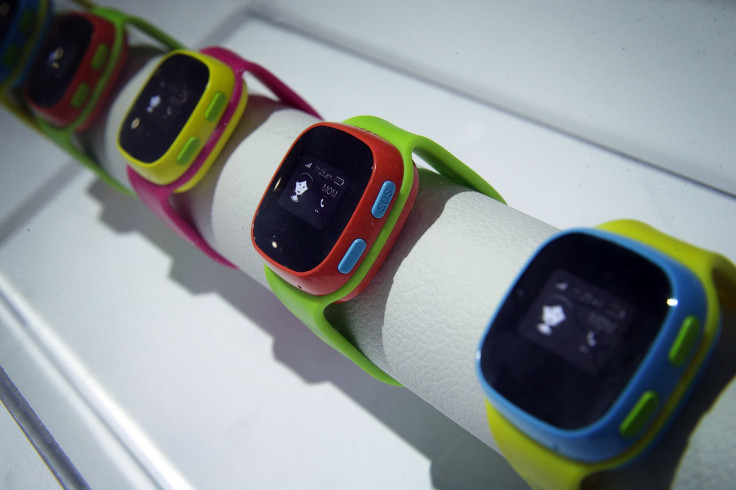 Hundreds of thousands trek out to the annual Consumer Electronics Show (CES) to see the latest gadgets and gizmos. But while technology can come in all shapes and sizes, in the health world, less is more. That's why companies have scrambled to create devices so small we can wear them everywhere we go.
Even as these so-called wearables turn sleeker, the possibilities they open up are becoming ever larger, thanks to their ability to connect to smartphones and tablets. Many now have the capacity to upload biometric data to the cloud, and constantly adapt to their users' personal preferences. As seen in the video below, there's no short supply of these more interesting and innovative wearables out on the CES 2016 floor!
For most people, the concept of a wearable is best summed up by the granddaddy of the activity tracker craze, Fitbit, but there are plenty of novel and noble applications that combine the clinical with the practical.
Take for instance Blue Spark Technologies' TempTraq®, a wearable, wireless thermometer that's attached to the underarm of the wearer via patch. When it debuted at last year's CES, it came equipped with an Apple® or Android™ compatible app that allowed a caregiver to continuously monitor the recipient's temperature in real time via bluetooth from up to 40 feet away. Now, the patch can last for 48 hours and users can also remotely access readings from the secure TempTraq Connect service. These readings can be sent out to other family members or even your local doctor via email. Unlike Fitbit and its ilk, TempTraq is certified as a medical device.
"It's really approved for all ages, from newborns to the elderly," Matt Ream, Vice President of Marketing at Blue Spark, told Medical Daily. TempTraq is currently available through its website, Amazon.com, CVS.com and Costco.com, with a suggested retail price of $19.99. The 48 hour version will premiere later this year.
On the other, more familiar, end of the wearable spectrum, veteran sports tech companies such as Polar (launchers of the first wireless heart rate monitor in 1982) are attempting to stand out from the growing crowd of activity trackers by not only granting their consumers the ability to better track their lifestyle habits, but also the tools to actively change them.
Through its weight management service, Polar Balance, users can step onto the new Balance Bluetooth® Smart scale, send their weight and other health data straight to the Polar Flow App, and connect that to the wide range of Polar trackers available, such as Polar's A360. From there, Polar Balance can track your weight and activity trends on a regular basis and, depending on the progress towards your goal weight, recommend personalized daily activities to complete and provide encouraging feedback. The Smart scale is available now in black and white versions for $99.95 through Polar's website.
Lastly, companies like Omron Healthcare are finding the middle ground between Fitbit-like connectivity and medical precision. Its line of Project Zero blood pressure monitors are available both as a stylish device that inflates around your upper arm, like a conventional blood pressure cuff at the doctor's, and as a wrist wearable that doesn't look out of place at the nearest Best Buy. In either case, the simple interactive design, which can remind you to keep your arm at heart level before starting a reading, allow wearers to easily track their blood pressure over time. The OMRON Connect Mobile App allows users to view their readings on any number of Apple® or Android™ compatible devices, as well as email them to family members and medical providers.
"We're in a position where we want to help eliminate the risk of stroke and heart attack," Carol Lucarelli, Director of Marketing at Omron Healthcare, told Medical Daily. These products afford consumers the opportunity to manage and/or hopefully prevent the occurrence of hypertension, she added.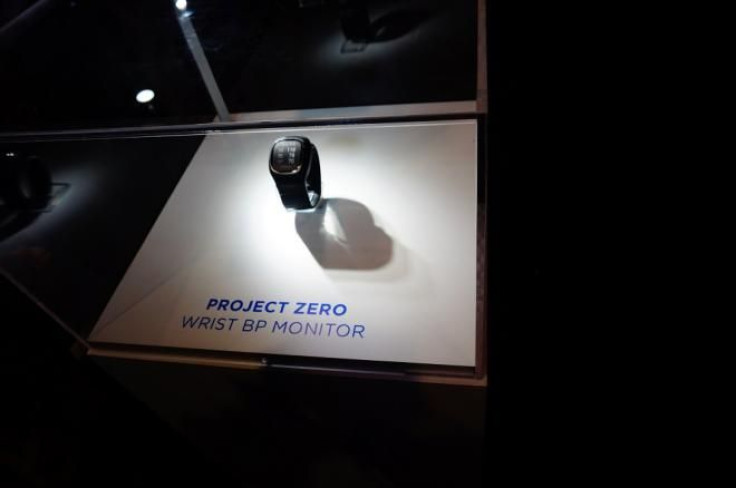 The upper arm model can store up to 200 readings at once, as well as accommodate at least one other user, while the wristable also functions as a tracker of your steps taken and your hours slept. Befitting their origins as a medical equipment company, Omron's monitors have undergone actual clinical research and have since received FDA clearance. That status as a medical device has led Omron to boast that their wristable is "the smallest, lightest, quietest clinically accurate blood pressure monitor" made so far.
Omron's claim to accuracy is especially timely given that Fitbit was hit with a class action lawsuit filed this Tuesday, Jan. 6, alleging that several of their products are incapable of properly monitoring heart rate.
The Project Zero devices will go on the market sometime in late 2016 and will cost around $200.
Published by Medicaldaily.com