The Challenge Of Antibiotic Resistance: How Doctors Treated A 2-Year-Old With Extensively Drug-Resistant Tuberculosis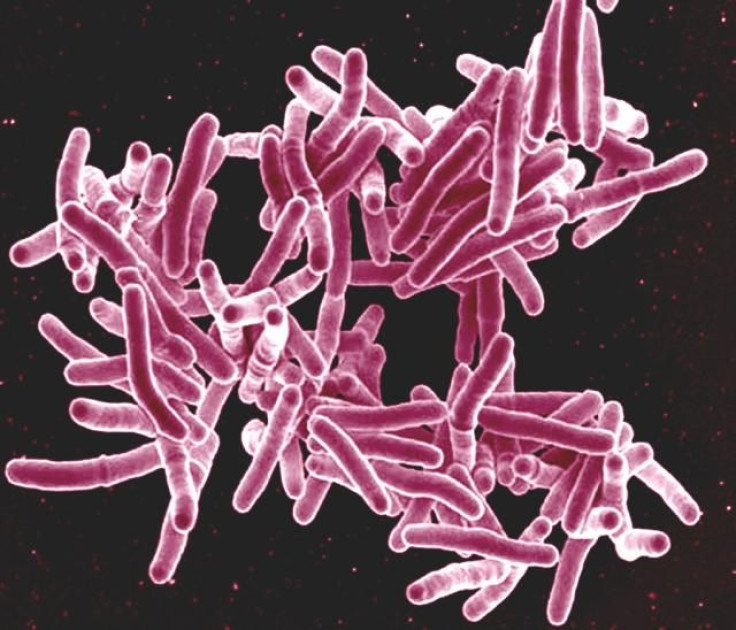 Three years ago, a team of doctors at Johns Hopkins Children's Center was able to successfully treat a 2-year-old child who came down with a dangerous and drug-resistant form of tuberculosis (TB). Now, they're hoping that their retelling of the ordeal, published in the December issue of The Lancet Infectious Diseases, can provide medical providers a future road map toward treating this increasingly more prevalent version of the bacterial disease, particularly in children.
"We are thrilled that our patient is doing so well," said study author and Johns Hopkins Children's Center pediatrician Dr. Sanjay Jain in a statement. "But at the same time, this is a wake-up call to the realities of TB."
'Infinitely More So'
The child in question came to Johns Hopkins with a persistent fever and pneumonia soon after spending three months in India, a country sporting some of the largest rates of TB, according to a 2015 report by the World Health Organization. Despite initially testing negative, the doctors decided to begin treatment for TB, caused by Mycobacterium tuberculosis. The doctors went with their hunch because of a lung spot found on the child's chest X-ray, which is considered a possible marker of TB.
According to Jain, false negatives often happen in children because they carry a relatively low level of the bacteria in their system compared to adults, highlighting a shortfall of the current detection approach for pediatric TB. "Preliminary test results are notoriously unreliable and this case provides a perfect illustration of the need for swifter and more reliable techniques," Jain said. It would take a month before further tests were able to confirm her positive status.
Though the child improved at first after being given a conventional antibiotic regimen, lab tests 12 weeks later eventually revealed that they carried a strain of TB known as extensively drug-resistant tuberculosis (XDR-TB). Almost as if on cue, the child's condition began to deteriorate again upon the doctors' discovery, with signs of lung tissue damage. XDR-TB is a rare variant of multidrug-resistant tuberculosis (MDR-TB), with strains capable of deterring four of the most commonly used TB drugs (MDR-TB only resists two). It's believed by the WHO that 9 percent of the 650,000 cases of MDR-TB estimated to occur at any time are XDR-TB.
While both forms are nowadays a known danger of TB infection, the appearance of XDR-TB in so young a child presented unprepared challenges to the medical team. "Drug-resistant TB is a daunting disease to diagnose and treat in anyone, but in a child, it is infinitely more so," noted co-author Dr. Nicole Salazar-Austin, also a fellow in pediatric infectious disease at the Johns Hopkins University School of Medicine
In order to combat the child's XDR-TB, the John Hopkins doctors placed the child on a heavy-duty regimen of five different drugs combined with the vitamin B-6. Rather than rely on the child's physical symptoms as a guiding post for how they were responding to treatment, Jain and his colleagues turned to child-friendly, low-dose CT-scans instead, a method they now advocate as essential. "In the absence of reliable biomarkers for pediatric TB, the acute need for rapid readouts of treatment response and the dangers of treatment failure, we felt a CT scan was our best option," he said.
The scans allowed the doctors to navigate through the child's TB infection in real time, and slowly but surely, they were able to send the child into remission. Now, at age 5, the doctors are optimistic that the TB has been permanently purged from the child's body, though they will continue to monitor the child (and a sibling) for the next two years just to be safe.
"Many factors made this a challenging case, including how physicians would monitor on a timely basis whether the drugs had reduced or eliminated the bacteria," commented Dr. Antonio Sastre, program director at the National Institute of Biomedical Imaging and Bioengineering. "The effective use of CT monitoring was first shown in the laboratory, with mice, and low-radiation CT imaging has provided a readily translatable solution for this case."
An accompanying editorial in The Lancet Infectious Diseases noted that while the worldwide prevalence of TB has steadily decreased since 2000, the resources needed to effectively and globally fight the disease, one of the three major cause of deaths via infectious disease alongside HIV and malaria, are still in short supply. "Tuberculosis is already — and has long been — a major problem within high-income countries," the authors of the editorial wrote. "Simply put, it's time to end impotent calls for action; the demand now is for nothing less than success."
Source: Salazar-Austin N, Ordonez A, Hsu A, et al. Extensively drug-resistant tuberculosis in a young child after travel to India. The Lancet Infectious Diseases. 2015.
Published by Medicaldaily.com