Charlotte's Web Bill To Legalize Marijuana As Epilepsy Treatment; Can It Replace Traditional Seizure Meds?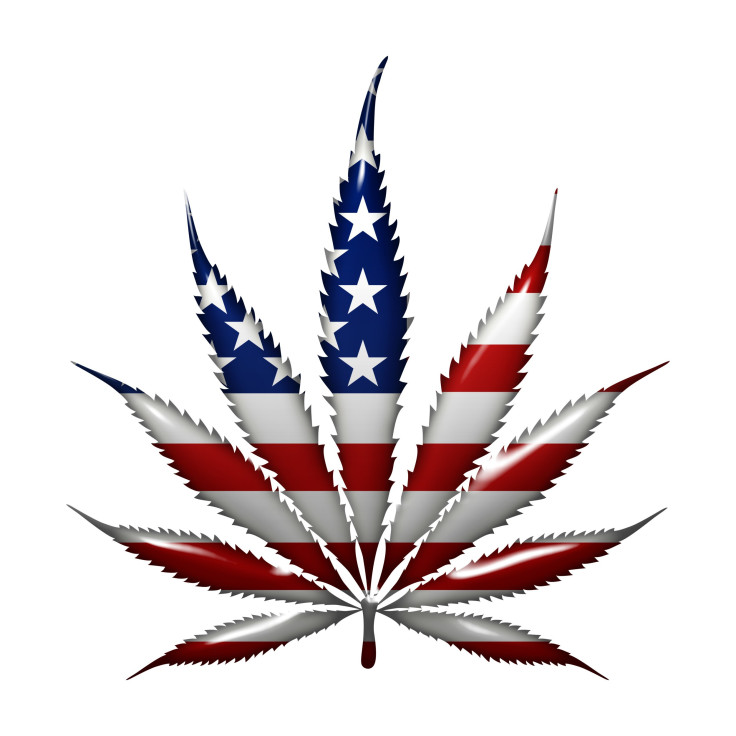 The legal status of medical marijuana in America can be confusing. To date, 23 states have approved its use, but on a federal level all forms of marijuana are still illegal and users face possible federal charges. But a bill recently introduced in the House of Representatives could potentially legalize a compound in marijuana. If passed, it may offer an alternative treatment option for epilepsy sufferers nationwide, and could be a huge step forward for medical marijuana advocates.
Exclusion From List Of Controled Substances
Yesterday, U.S. representatives Scott Perry (R-Pa.), Steve Cohen (D-Tenn.), and Paul Broun (R-Ga.) sponsored a bill that would call for the exclusion of "therapeutic hemp" and "cannabidiol," or CBD, from the definition of the marijuana in the Controled Substances Act. The bill, called "Charlotte's Wed Medical Hemp Act of 2014," would allow the non-psychoactive marijuana-derived compounds to be legally used in the treatment of severe epilepsy, The Huffington Post reported. "This bill in no way changes my stance on marijuana — I still disagree with the recreational use of marijuana," Perry said. "However, these children and individuals like them deserve a chance to lead a healthy and productive life and our government shouldn't stand in the way."
What Is Charlotte's Web?
The bill gets its name from the specific marijuana strain developed by the parents of 7-year-old Charlotte Figi. The young girl suffers from a debilitating form of epilepsy called Dravet syndrome. After constant failures from pharmaceutical drugs, her parents found that a strain of marijuana high in CBD and low in THC successfully helped to treat her seizures. This marijuana compound is not known to produce the "stoner's high" sensation commonly associated with cannabis, but according to study results, its success in treating a variety of conditions is remarkable. Before the Charlotte's Web bill can even reach the House floor and be eligible for consideration, it must first successfully pass multiple House committees.
Yet Another Step Toward Universal Legalization
The proposed bill would only legalize the use of CBD for treatment of epilepsy. However, it is still viewed as the first major move toward universal medical marijuana legalization. "With politicians, you negotiate down to what they are comfortable with and what will or will not pass. How do you stand by and say we're not going to help anybody?" Paige Figi, Charlotte's mother told The Post.
Advocates in favor of medical marijuana legalization argue that the drug not only lessens the severity of a number of conditions but also saves lives. There are about 9,000 patients currently on the waiting list for epilepsy treatment using Charlotte's Web, and many won't live long enough to see this dream realized. "It's so painful to see people waiting and dying," Figi said.
Can Cannabis Be The Next Big Thing For Epilepsy Treatment?
Epilepsy is a central nervous system disorder where the nerve cell activity in your brain is disturbed. This causes seizure; an uncontroled behavior that is characterized by abnormal behavior and loss of consciousness. Medicine is the most common way to treat seizures caused by epilepsy. Anti-epileptic drugs, also known as anti-seizure drugs, will only succeed in about seven out of 10 people with this condition, according to the Epilepsy Foundation. These anti-epileptic medications are also associated with a number of unpleasant and sometimes severe side effects, which vary from patient to patient.
Marijuana's effectiveness as an alternative treatment for epilepsy is highly disputed. Although it is true, when compared to other pharmaceutical drugs, there is a lack of empirical evidence proving medical marijuana's efficacy. The evidence that does exist is strong.
Experts Still Torn On Marijuana's Effectiveness
Those in favor of medical marijuana's legalization continue to run upon the same issue; further researcher is required. According to the Mayo Clinic, "Early studies suggest that marijuana taken with ant seizure drugs may lower seizure risk in people with epilepsy." However in a rating chart, the online medical clinic only rated the marijuana a C, stating that the scientific evidence provided is unclear for this use. Those against the drug's legalization argue that its "addictive nature" makes it an unsuitable treatment option. "It would be malpractice to say that cannabis isn't addictive," Dr. Drew Pinksy, host of Celebrity Rehab, explained in an interview with CNN.
Is The US Government Re-evaluating Their Stance On Medical Marijuana?
Despite the reasons for and against the medical marijuana's passage, all that matters now is the opinion of the House of Representatives. Recent federal moves, such as the House vetoing to block the DEA from targeting medical marijuana operations that are legal under state law, and their approval of a measure that would prohibit the DEA from using funds to crack down on state-legal marijuana programs, suggest that the U.S. government's stance on marijuana may be shifting.
Published by Medicaldaily.com