Chick-fil-a Free Breakfast: From Sept. 9-14 Reserve Free Breakfast Entrée, Enjoy Most Important Meal Of The Day 'On Us'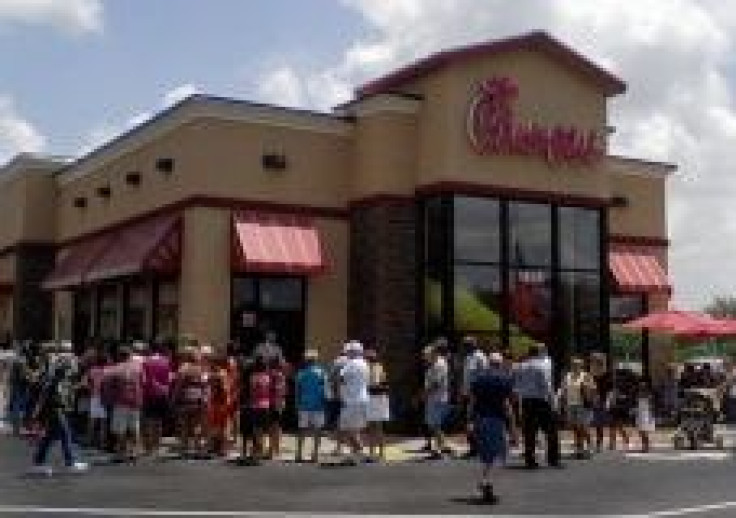 Chick-fil-A's "Breakfast On Us" promotion will allow customers to reserve a breakfast entrée of their choice and redeem it at their local Chick-fil-A restaurant completely free of charge between Sept. 9 and Sept. 14.
According to RestaurantNews.com, customers can go to Chick-fil-AForBreakfast.com and choose their favorite breakfast item from a menu of about 10 entrees. Those entrees include: Chick-fil-A® Chicken Biscuit; Spicy Chicken Biscuit; Sausage Biscuit; Chick-fil-A Chick-n-Minis™ (three-count); Chicken, Egg & Cheese Bagel; Bacon, Egg & Cheese Biscuit; Chicken Breakfast Burrito; Sausage Breakfast Burrito; Oatmeal or Yogurt Parfait.
Chick-fil-A's chief marketing officer, Steve Robinson, says that he hopes the new promotion will raise awareness about the chain's breakfast menu and bring in more morning customers.
"The breakfast day part continues to be a tremendous growth opportunity for Chick-fil-A," said Robinson. "We have steadily focused on maximizing the breakfast day part with a variety of menu enhancements and promotions over the past several years, and we hope our 'Breakfast on Us' promotion will encourage our current customers to try something completely different and also help attract new breakfast customers for us."
The food chain lost a huge customer base when owner Dan Cathy expressed his anti-gay marriage views. Since then, the restaurant has avoided political commentary and focused on regrowing its customer base.
Published by Medicaldaily.com