Chikungunya Symptoms 2016: First Signs Of Infection And What To Do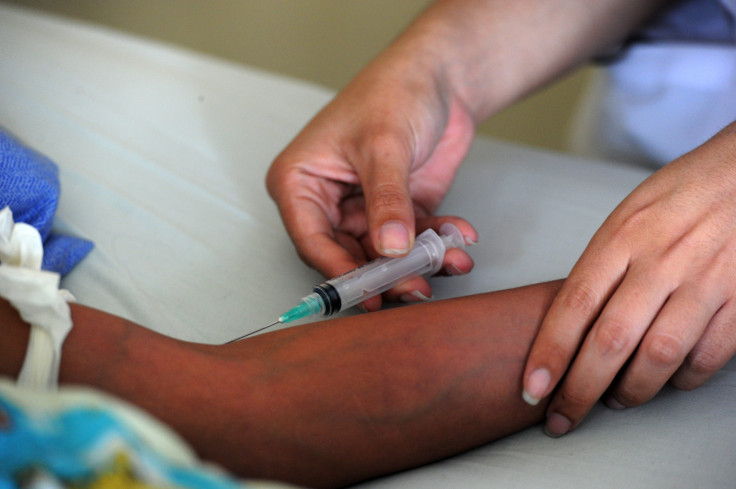 Chikungunya is a mosquito-borne viral disease that was rarely reported by U.S. travelers prior to 2006. The first local transmission of the virus was reported in 2013. But starting from 2014, local transmissions were reported in Florida, Puerto Rico and the U.S. Virgin Islands.
The disease shares similarities with dengue and can often be misdiagnosed. There is no cure for the disease and treatment focuses on pain relief.
Symptoms:
Most people infected with the virus develop some symptoms that usually begin about three to seven days after the mosquito bite. The most common symptoms are fever and joint pain. Other symptoms include:
Headache
Muscle pain
Swelling of joints
Rashes
Nausea
Fatigue
Eye complications
Neurological complications
Heart complications
Gastrointestinal complications
Cases of eye, neurological, heart and gastrointestinal complications are rare and the virus can contribute to death in patients who are old. The disease by itself is not fatal.
The joint pain can be severe and can last either a few days or a few weeks. In some patients, the pain can last months.
Newborns, adults older than 65 years of age and patients with other medical conditions like diabetes or heart disease have an increased risk of developing a severe infection.
Treatment:
There is no vaccine to prevent chikungunya infection, or medicine to treat the disease. However, once a person has been infected, he or she is likely to be immune to further infections. Most treatment targets pain relief.
An infected person should get lots of rest and drink plenty of liquids to prevent dehydration.
Taking acetaminophen or paracetamol can help reduce the fever and pain.
Avoid taking aspirin or any other non-steroidal anti-inflammatory drug until the possibility of dengue has been ruled out.
It is important to tell your healthcare professional if you take medicines for any other condition before taking pills for chikungunya.
Try to avoid mosquito bites during the first week of your infection as the virus is present in the bloodstream and can be transmitted from the infected person to the mosquito, which can then pass it on to a healthy person.
Published by Medicaldaily.com