Child Sexual Abuse Raises Likelihood Of Cardiovascular Problems For Middle-Aged Women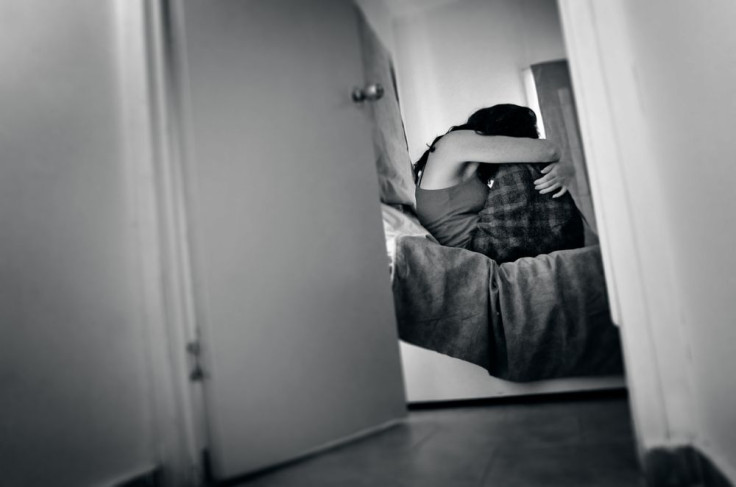 Women who were sexually abused as children are more likely to show the earliest signs of heart disease in their 40s and early 50s, researchers said Thursday.
"These study findings indicate the importance of considering early life stressors on women's later cardiovascular health," Rebecca C. Thurston, associate professor at University of Pittsburgh and lead author of the study, said in a statement. Her research appears in the journal Stroke. "Awareness of the long-term mental and physical consequences of sexual abuse in childhood needs to be heightened nationally, particularly among women and health professionals."
Examining the health histories of 1,400 women ages 42 to 52, the researchers discovered those who suffered sexual abuse had thicker inner linings of their arteries, something doctors call intima-media thickness, or IMT. That thickness can lead to atherosclerosis, a buildup of plaque, and eventually blockage. About 14 percent of American children are victims of some kind of abuse, according to the Centers for Disease Control and Prevention. In this study, the rates were higher: "About 16 percent of the women reported a history of childhood sexual abuse, across all racial groups, with the abuse as high as 20 percent among African-Americans," the researchers reported.
Other studies have linked child abuse to physical maladies later in life, likely related to symptoms of post-traumatic stress or depression. Men are more likely to have heart attacks if they were sexually abused, according to one paper. Another found women who were sexually abused are twice as likely as their peers to have high blood pressure, high blood sugar, high cholesterol, and weight problems.
But the new paper in Stroke found trends that couldn't easily be explained. For one, women who reported suffering non-sexual child abuse weren't any more likely to have IMT than those who were not abused. And, oddly, cardiovascular risk factors like obesity and high blood pressure were not predictors of IMT. In other words, abuse victims who were otherwise healthy still showed the higher rates of IMT.
Heart disease is the leading cause of death among women (and men, too, just ahead of cancer). The authors say "psychosocial factors," including the emotional toll of violence and sexual assault, clearly affect cardiovascular health. "Women who have a history of childhood sexual abuse should report it to their physicians and healthcare providers," Thurston said. "If physicians are able, they should ask about child abuse. Considering child abuse can be important in understanding a woman's cardiovascular risk."
Source: Thurston RC, Chang Y, Derby CA, et al. Abuse and Subclinical Cardiovascular Disease Among Midlife Women: The Study of Women's Health Across the Nation. Stroke. 2014.
Published by Medicaldaily.com