Childhood Cancer Survivors Face Cancer Risk Even after Treatment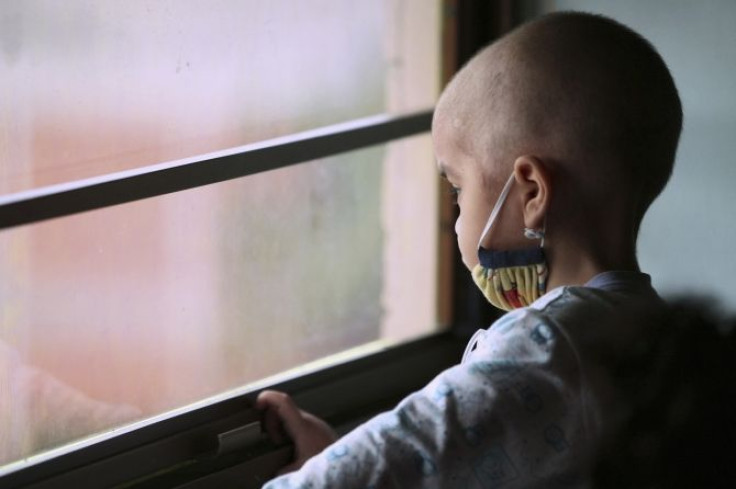 Girls who undergo radiation to treat childhood cancer are at increased risk of developing breast cancer in later life, researchers say.
Researchers analyzed data from more than 1,200 women who were treated with radiation for childhood breast cancers.
By age 50, almost 24 percent were diagnosed with breast cancer. People who were treated with higher doses of radiation had higher chances (30 percent) of having another cancer.
"We find that by age 50, approximately 30 percent of women treated with radiation for Hodgkin lymphoma" as girls have developed breast cancer," said Chaya Moskowitz, a biostatistician at Memorial Sloan-Kettering Cancer Center, New York. Moskowitz is the lead researcher in the present study.
"We need to know how to take care of survivors and change childhood cancer therapies, so this doesn't happen to the next group of survivors. Children treated for Hodgkin lymphoma today are treated with therapies that try to maintain the excellent cure rates but use as little radiation as possible," said Lisa Diller of Boston's Dana-Farber Cancer Institute, to USA Today.
"These are rather striking data. We have an obligation to those many thousands and thousands of young women we treated years ago. Hopefully this will increase our awareness of [the] need for mammogram screening of this population," said Dr. Nicholas Vogelzang of the Comprehensive Cancer Centers of Nevada in Las Vegas and US Oncology, to WebMD. Vogelzang was not part of the study.
Another study published in the journal Annals of Internal Medicine said that childhood cancer survivors who were exposed to abdominal radiation have increased risk of developing gastrointestinal cancers later in life.
Published by Medicaldaily.com