Childhood Cancer Survivors Are More Common Today, But They Have The Health Of A 40-Year-Old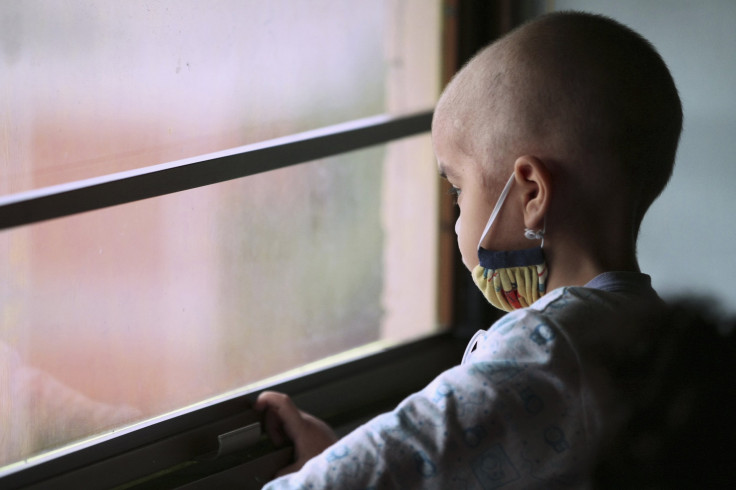 Therapies for childhood cancers are a double-edged sword. Although they do increase a child's chance of living into adulthood, they also wreak havoc on the patient's body and increase his risk for a variety of chronic conditions.
Researchers from the Dana-Farber/Boston Children's Cancer and Blood Disorders Center and Harvard T.H. Chan School of Public Health examined the quality of life for childhood cancer survivors and found that most young patients have the health of a 40-year-old.
"This research provides an easily accessible way to compare adult survivors of childhood cancer to the general population, in terms of their health-related quality of life, which normally declines as people age," said Dr. Lisa Diller, chief medical officer of Dana-Farber/Boston Children's and the study's senior author, in a statement.
Diller and her colleagues gathered data on 18-to-49-year-olds who participate in the national Childhood Cancer Survivor Study. Cancer survivors tend to be at a higher risk for heart disease, infertility, lung disease, and other cancers due to chemotherapy, radiation, and surgery. The presence or absence of a chronic health condition is often used to determine a survivor's sense of well-being. The research team assigned quality of life scores in which 1 meant perfect health and 0 meant death.
The findings revealed that only 20 percent of childhood cancer survivors reported no chronic conditions. Survivors between the ages of 18 and 29 had an average quality of life score of 0.78 which is the equivalent to scores reported by 40-to-49-year-olds in the general population. Survivors with no chronic health conditions had an average score of 0.81 while those with at least two conditions had an average score of 0.77. A score of 0.70 indicated three or more life-threatening conditions.
"Our findings indicate survivors' accelerated aging and also help us understand the health-related risks associated with having had cancer as a child," Diller explained. "What's encouraging is that the lower quality of life scores are associated with chronic disease after treatment, not with a history of pediatric cancer itself. If we can prevent treatment-related conditions by changes in the therapy we use for the cancer, then childhood cancer will become an acute, rather than a chronic, illness."
Evidence has even shown that the struggles childhood cancer survivors face reach beyond their physical health. Researchers from the Louisiana State University School Health Sciences Center in New Orleans analyzed emotional state and cognitive function in cancer survivors who were diagnosed between the ages of 11 and 21. The results showed that survivors were three times more likely to be unemployed due to problems with task efficiency issues. They were also 50 percent more likely to report symptoms of depression and twice as likely to report anxiety.
"By enabling comparisons to the general population, our findings provide context to better understand how the cancer experience may influence the long-term well-being of survivors," said Dr. Jennifer Yeh, lead author of the study and a research scientist in the Center for Health Decision Science at the Harvard Chan School. "This is another way to understand the health challenges survivors face and where to focus efforts to improve the long-term health and quality of life of survivors."
Childhood cancer survival rates jumped from 58 percent in the mid-1970s to 80 percent in 2016. To help deal with unwanted side effects of chemotherapy or radiation, experts recommend yearly thyroid and lung examinations, regular mammograms, blood tests, imaging tests, and electrocardiograms.
Source: Yeh J, Hanmer J, Diller L, et al. Chronic Conditions and Utility-Based Health-Related Quality of Life in Adult Childhood Cancer Survivors. Journal of the National Cancer Institute . 2016.
Published by Medicaldaily.com