Childhood Depression 'Causes' Heart Disease Later In Life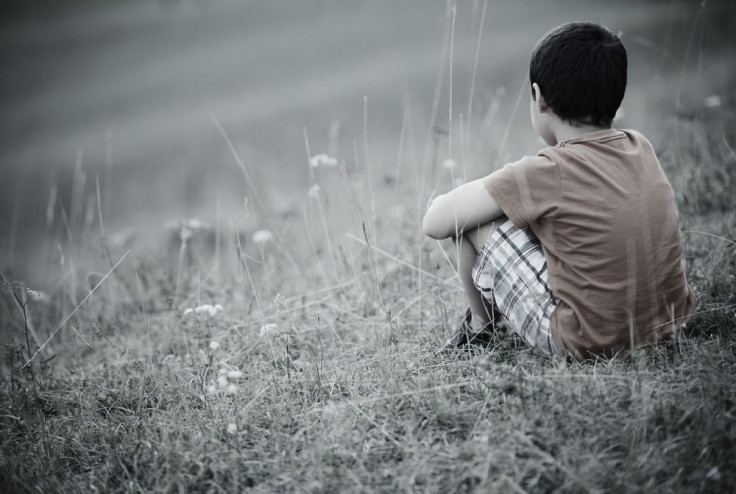 Childhood depression has been shown to drive up the risk of heart disease later in life, highlighting the importance of early intervention for children and adolescents struggling with the difficult condition.
Dr. Jonathan Rottenberg, an associate professor of psychology at the University of South Florida and lead author of the new study, said in a press release that findings also shed new light on the long-suspected link between major depressive disorder and cardiovascular complications. For some time, scientists have observed an association between the two health outcomes, but have not been able to fully explain how one causes the other. "Repeated exposure to major depression has been associated with measures of preclinical [coronary heart disease], such as coronary artery calcification," he and his colleagues wrote. "Moreover, well-established risk factors for [cardiovascular disease] tend to be more common and more severe in depressed than in nondepressed adults."
The new study, which is published in the journal Psychosomatic Medicine, shows that this troubling correlation may take root much earlier than previously thought. To investigate, the researchers followed up on youths who had participated in a 2004 study on the genetics of depression. They found that, in adolescence, these subjects had a significantly higher risk of cardiovascular disease compared to their siblings as well as non-depressed controls.
In addition, Rottenberg and his colleagues noted that the parents of the depressed adolescents had themselves a disproportionately high incidence of heart disease. "Given that the parents in this sample were relatively young, we were quite surprised to find that the parents of the affected adolescents were reporting a history of heart attacks and other serious events," he told reporters.
Childhood Depression and Heart Disease
Official estimates indicate that cardiovascular disease is now the leading cause of death in the United States, killing about 600,000 people each year. According to the U.S. Centers for Disease Control and Prevention (CDC), that is about one-fourth of all fatalities. Deaths and illnesses associated with coronary heart disease cost, on average, an annual tab of about $109 billion.
The current study is the latest in a growing series of efforts to identify new, effective methods of early heart disease prevention. Another example is a study from the University of Toronto, in which researchers show that a seasonal flu shot may help lower your risk of experiencing adverse cardiovascular events like heart attack and stroke. Similarly, a study from the Wellcome Trust Sanger Institute recently identified a set of protective genes by surveying a Greek subpopulation that appears to evade cardiovascular complications in spite of a high-fat diet.
"Major depression in childhood is associated with an unfavorable CVD (cardiovascular disease) risk profile in adolescence, and risks for pediatric depression and CVD may coincide in families," Rotterberg and his colleagues wrote in their conclusion. "Effective prevention and treatment of childhood depression may be a means to reduce the incidence of adult CVD.
Source: Rottenberg J, Yaroslavsky I, Carney RM, Kovacs M. The Association Between Major Depressive Disorder in Childhood and Risk Factors for Cardiovascular Disease in Adolescence. Psychosomatic Medication. 2014.
Published by Medicaldaily.com