Childhood Obesity Costs $19,000 Over A Lifetime When Compared To Expenses For Healthy Kids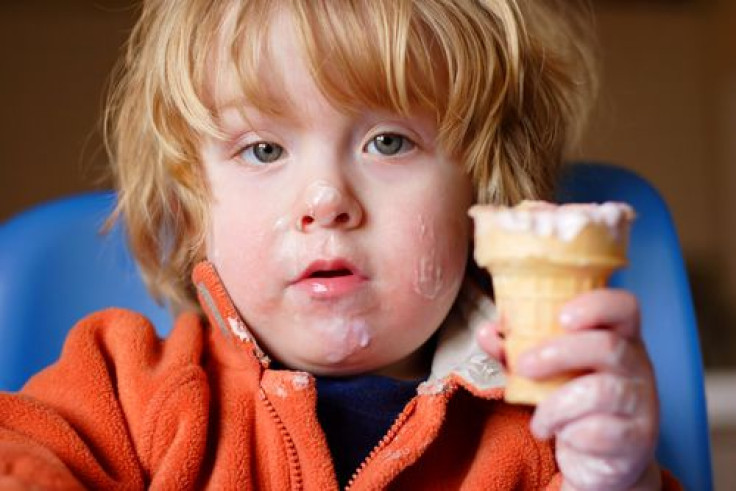 It should make sense that childhood obesity doesn't just strain people's health, but also their finances. A new first-of-its-kind study from Duke University quantifies that strain, showing that childhood obesity costs $19,000 per child over a person's lifetime compared to a kid who maintains a healthy weight.
The findings come amid a brewing national discussion on healthy living for the nation's youth. First lady Michelle Obama has initiated her "Let's Move!" campaign, which urges the millions of American children to put down their video games and soda for whole fruit and daily exercise. But despite Obama's best efforts, the rates for childhood obesity have remained stagnant. According to the Centers for Disease Control and Prevention, roughly 17 percent of all kids are obese.
Many of those kids will turn into obese adults. Indeed, that may be where the majority of the costs determined by the latest study begin to arise. Normal-weighted children who grow up to become obese reduce their lifetime costs to $12,900, suggesting the health risks really start to accelerate once a person reaches adulthood.
"Reducing childhood obesity is a public health priority that has substantial health and economic benefits," said lead author Dr. Eric Andrew Finkelstein in a statement. "These estimates provide the financial consequences of inaction and the potential medical savings from obesity prevention efforts that successfully reduce or delay obesity onset."
Finkelstein and his colleagues scoured the entire collection of online journals in the last 15 years for any and all traces of childhood obesity costs, which they then translated, if needed, into today's dollars. Ultimately, they found six relevant studies. They measured direct medical costs, such as doctors' visits and prescribed medication, and excluded indirect costs such as absenteeism and lost productivity in working adults. Finkelstein emphasized the importance of finding a hard number to concretize the problem.
"Public health interventions should be prioritized on their ability to improve health at a reasonable cost," he said. "In order to understand the cost implications of obesity prevention efforts, it is necessary to accurately quantify the burden of childhood obesity if left untreated."
Even popular data highlights the burden of childhood obesity. A study released earlier this year received much attention for its finding that childhood obesity fell more than 40 percent in the last 10 years. The truth is, childhood obesity has more than doubled in children and tripled in adolescents in the last 30 years, and the study offered "no significant changes in obesity prevalence in youth or adults between 2003-2004 and 2011-2012," the researchers wrote in their report. "Obesity prevalence remains high and thus it is important to continue surveillance."
Money shouldn't be the sole motivating factor, of course. Parents should help their kids get excited about getting physically fit and eating healthier, not reducing their in-patient costs. Obese children quadruple their risk of having high blood pressure in adulthood compared to kids at a healthy weight. They also face a greater risk for diabetes, cardiovascular disease, stroke, and osteoarthritis. Finkelstein argues these risks outweigh any financial burden obesity can produce.
"For the same reasons we don't let kids drink or smoke and force them to go to school, we should also do our best to keep them at a healthy weight," he said. "While the cost estimates are significant, the motivation to prevent childhood obesity should be there regardless of the financial implications."
Source: Finkelstein E, Graham W, Malhotra R. Lifetime Direct Medical Costs of Childhood Obesity. Pediatrics. 2014.
Published by Medicaldaily.com