Children Born To Mothers With Lupus Have Twice The Risk Of Autism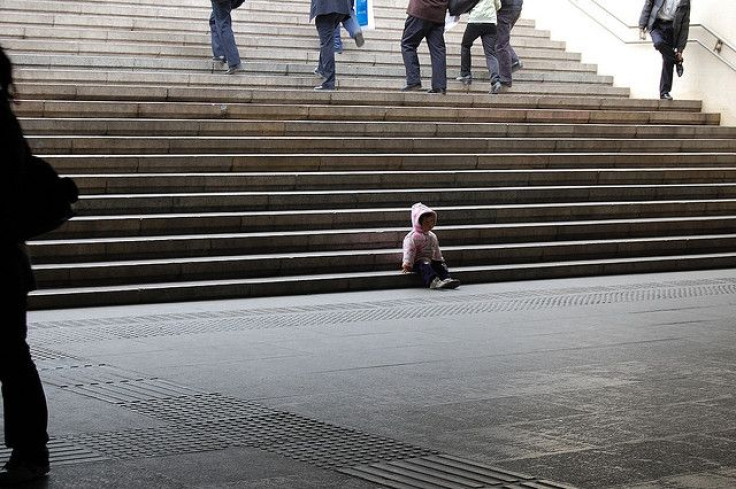 Children born to women with lupus may be at higher risk of developing autism, according to a new study. Researchers at McGill University in Canada have determined that women suffering from systemic lupus erythematosus (SLE) may be twice as likely to have children with autism spectrum disorders (ASDs). The findings may inspire improvement in prenatal care for women living with the chronic disease.
The study, which will be presented at the American College of Rheumatology Annual Meeting, evaluated how certain antibodies and cytokines associated with lupus influence a fetus' brain. While previous research has linked these substances to impaired fetal brain development in animals, few studies have examined the correlation in humans. According to lead investigator Dr. Evelyne Vinet, a rheumatologist and professor at McGill, the study is the first to look specifically at lupus and autism.
"A handful of small studies suggest an increased risk of learning disabilities in children born to women with lupus. However, no study has specifically assessed the risk of ASD in offspring of mothers with lupus," she explained in a press release. "We undertook this study because women with lupus often ask: 'Will my disease affect the future health of my children?' By providing evidence to answer this relevant question, our study will help clinicians to appropriately counsel women with lupus who are planning a pregnancy."
To evaluate the relationship between lupus and autism, the researchers analyzed data from the Offspring of Systemic Lupus Erythematotus Mothers Registry (OSLER) — a Canadian database containing medical records of women who have had children after lupus diagnosis. From this registry, Vinet and her team compared 719 children born to 509 mothers with lupus, to 8,439 children born to 5,824 mothers without the disease.
The team found that while children born to mothers without lupus had a 0.6 percent risk of being born with ASDs, those born to mothers with the disease had a 1.6 percent risk of receiving the diagnosis. This link persisted when the researchers controlled for demographics, sex, birth order, obstetrical complications, and other factors associated with the disorder. On average, autistic children born to mothers with lupus also received their diagnosis two years earlier than autistic children born to mother without the disease.
"The findings from this study suggest that, although the absolute risk is relatively small, when compared to children from the general population, children born to women with lupus have a two-fold increased risk of autism spectrum disorders," Vinet told reporters. "Hopefully, this study will prompt further research on the potential role of lupus-related autoantibodies, such as N-methyl-D-aspartate receptor antibodies, in ASD."
SLE, commonly known as lupus, is an autoimmune disorder characterized by a variety of symptoms affecting joints, skin, brain, kidneys, lungs, and blood vessels. People suffering from the disease often experience pain, skin rashes, swelling in joints, and fatigue. It is estimated that as many as 1.5 million Americans live with the condition.
Source: Source: Vinet E, Scott S, Pineau CA, Joseph L, Clarke AE, Fombonne E, Platt RW, Bernatsky S. Increased Risk Of Autism Spectrum Disorders In Children Born To Women With SLE: Preliminary Data From The O S L E R Cohort. 2013.
Published by Medicaldaily.com