Study Reveals Children In England Are Among The Unhappiest In The World, And Are Bullied Frequently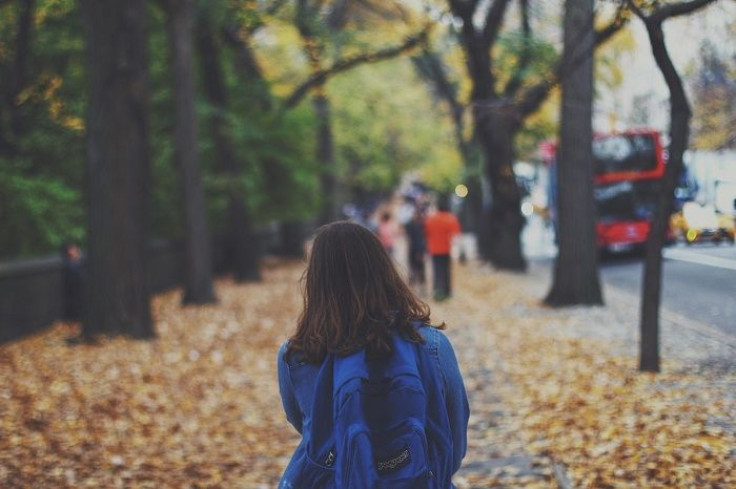 A new survey measuring the happiness and well-being of children around the world found that children were generally happy, though some children, including those in England, had low well-being and were more likely to be bullied at school.
The Children's World Study, which collected data from more than 17,000 children aged 8 in 16 countries, asked the young respondents about all key aspects of their lives including their family and home life, school, friendships, personal well-being, children's rights, and overall happiness. They found that while most of the children surveyed were generally happy with their lives as a whole, approximately 6 percent of them reported having a low well-being. The percentage of children with low well-being varied from below 3 percent in Colombia and Romania to more than 9 percent in England, Ethiopia, and South Korea. The children who reported a high well-being were more likely to be from Romania (58 percent), Turkey (55 percent), and Israel (53 percent).
"It's deeply worrying that eight-year-old children living in England are less happy than children living in a wide range of other countries across the world. Many of these children say they don't like school and also report being bullied. If primary age school children in England are lagging behind those in other countries then tackling this challenge should be a priority for the British Government — as well as for schools — in the coming months," said Sam Royston, policy director at The Children's Society. "The Government should consider making it a legal requirement for schools in England to provide counseling and to allocate children's mental health funding to promote children's well-being, rather than just dealing with mental health problems after they occur. Giving children a happy childhood should be a top priority."
Despite some troubling results, the researchers said the data would be invaluable for governments and other policy-making institutions around the world that address issues around child safety. The survey results could also have implications on school policies regarding bullying and counseling, they said.
"For the first time ever we are able to hear from almost 20,000 eight year old children from 16 countries what they do, feel and want," Professor Asher Ben-Arieh, one of the study's principal investigators and co-chair of the International Society of Child Indicators, said in a statement. "This remarkable achievement teaches us first and foremost that children know better than anyone else about their lives and that any effort to improve it needs to be inclusive of their voice."
Safe environments, or perceived safety, are crucial for child development, and according to the survey, most children said they felt safe at home, at school and in their neighborhood. Four percent of the children surveyed reported that they felt unsafe at school, and 9 percent said they did not feel safe when out and about in their neighborhood. Researchers warn that although these percentages are small, they add up to large numbers of children in each country.
Despite the majority of children reporting that they feel safe at school, the survey revealed school bullying is an issue that stretched beyond country borders. Forty-one percent of those surveyed said that in the last month they had been left out by classmates, and 48 percent said they had been hit by other children at school. Researchers found that the percentage of children who had been hit was highest in Estonia, England and Germany and lowest in South Korea. The percentage of children who were ostracized was highest in England and Romania and lowest in South Korea and Ethiopia. This is alarming because past research has linked bullying to an increased risk of developing a psychiatric disorder in adulthood.
"There are some quite troubling messages from England," said Gwyther Rees of the Social Policy Research Unit at the University of York. "Children are happy at home and with friends but less happy at school where there seems to be an issue around bullying and being left out."
Measuring happiness is a difficult — almost impossible — thing to do, but giving children control of their own narratives by letting them evaluate their own wellbeing makes The Children's World Study a more solid and representative picture of children's lives than most, researchers said.
Published by Medicaldaily.com