Children Exposed to HIV in Womb Likely to Develop Impairments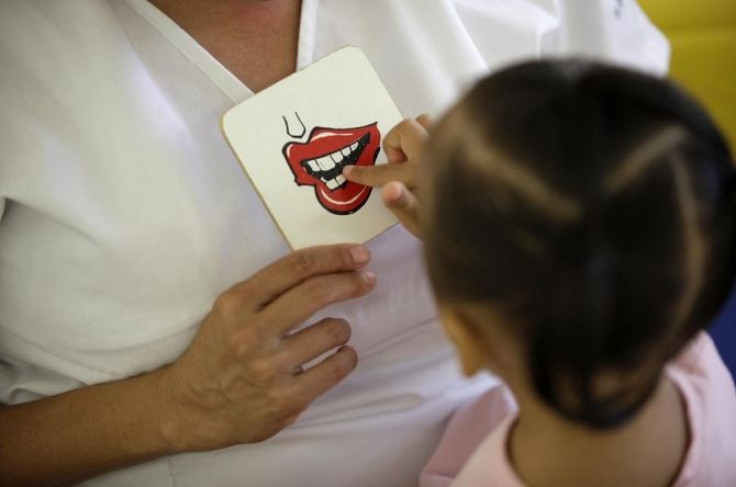 Children who are exposed to human immunodeficiency virus before birth – whether or not they are infected with the virus - are more likely to develop language impairments, according to a new study.
The study was published in the Journal of Development and Behavioral Pediatrics.
Researchers said that children exposed to HIV before they are born could benefit from routine screenings for language problems even if they have no obvious signs of verbal impairments.
A new study found that more than a third of a group of school-age children born to women with an HIV infection during pregnancy struggle with understanding spoken words and in expressing themselves verbally.
"Our results show that children exposed to HIV have more than twice the chance of having a language impairment than do children in the general population," said George Siberry of the Pediatric, Adolescent and Maternal AIDS Branch of the Eunice Kennedy Shriver National Institute of Child Health and Human Development, according to a statement from the National Insitutes of Health.
On average, children exposed to HIV before birth scored within the lowest 21 percent of all children who have taken a standard series of language ability, the study found.
However, researchers could not determine whether the high rates of language impairment in HIV-exposed children is attributed to HIV exposure or to other unknown factors like, family status, maternal substance use, environment or social or economic background.
Researchers examined 468 children between the ages of 7 to 16 years old, a total of 306 were HIV-infected, and 162 were exposed to HIV during pregnancy but were not HIV-infected. Besides evaluating the children's language ability, researchers also analyzed participants' medical records and tested their hearing and general cognitive development.
Researchers found that 65 percent of participants had no language impairment, 24 percent had language impairment as well as hearing or cognitive impairments, and 11 percent had primary language impairment with no hearing or cognitive impairments.
Students who had severe or poorly controlled HIV infection were about 300 percent more likely than other HIV students to experience language delays associated with cognitive impairments or hearing loss.
Researchers recommend that caretakers for children who had been exposed to HIV in the womb provide early treatment for language impairments because children with language inabilities are at risk for school failure and may have difficulty is communicating with peers and establishing friendships.
Signs of potential language impairment include trouble following directions, seeming distracted or uninterested, trouble with understanding puns and play on words, and difficulty with rhyming, researchers said.
Published by Medicaldaily.com