Children Who Suffer A Minor Infection Like The Flu Or A Cold May Increase Their Risk Of A Pediatric Stroke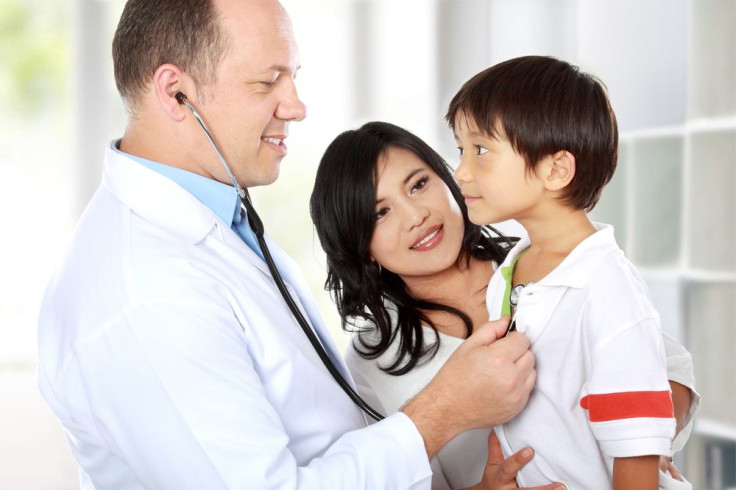 A common misconception surrounding a stroke is that only older people with poor heart health have to worry about having one. However, a string of recent studies have reported a significant increase in the number of strokes experienced by children in the United States. A recent study conducted by the researchers from the University of California, San Francisco, Benioff Children's Hospital and the Kaiser Permanente Division of Research has revealed that children who experience minor infections such as the flu or common colds have an increased risk of suffering a stroke.
"These findings suggest that infection has a powerful but short-lived effect on stroke risk," Dr. Heather Fullerton, pediatric vascular neurologist and medical director of the Pediatric Brain Center at UCSF Benioff Children's Hospital San Francisco, said in a statement. "We've seen this increase in stroke risk from infection in adults, but until now, an association has not been studied in children."
Fullerton and her colleagues gathered their data using the Kaiser Permanente database of 2.5 million children. The medical records of 102 children who had suffered an ischemic stroke, meaning a stroke that is caused by an obstruction in the blood vessels that supply the brain with blood, were compared against 306 children who had not suffered a stroke. Researchers specifically assessed if children were also affected by a minor infection in the two years leading up to their stroke. Ischemic strokes account for 90 percent of all strokes in adults.
The children's risk of suffering a stroke increased within the three days after recovering from a minor infection representing the period of acute inflammation. When the body battles a minor infection, inflammation increases, and as it recuperates, inflammation decreases. Out of the 102 children who had suffered a stroke, 9.8 percent had visited a doctor to be treated for an infection three days before their stroke compared to 0.7 percent of children who did not suffer a stroke. Children who suffered a stroke were 12 times more likely to have an infection within the previous three days.
"The infections are acting as a trigger in children who are likely predisposed to stroke," Fullerton added. "Infection prevention is key for kids who are at risk for stroke, and we should make sure those kids are getting vaccinated against whatever infections, such as flu, that they can. It's important the public does the things we can to prevent infection, like vaccinations, good hand washing and covering your mouth when you sneeze in order to protect all children, but it's especially important to help prevent stroke in someone who is otherwise predisposed."
According to the National Stroke Association, around six out of every 100,000 children are affected by a stroke. While adults are primarily at risk to ischemic strokes, children are equally at risk to ischemic and hemorrhagic strokes, which are caused by breakage of a blood vessel in the brain. Along with minor infections, risk factors for a stroke in children include diseases of the arteries, cardiovascular disorders, abnormal blood clotting, sickle-cell disease, and acute/chronic head and neck disorders.
Source: Hills N, Sidney S, Fullerton H, et al. Neurology. 2014.
Published by Medicaldaily.com