Chile to Exhume Poet Pablo Neruda's Body to Prove Poisoning Plot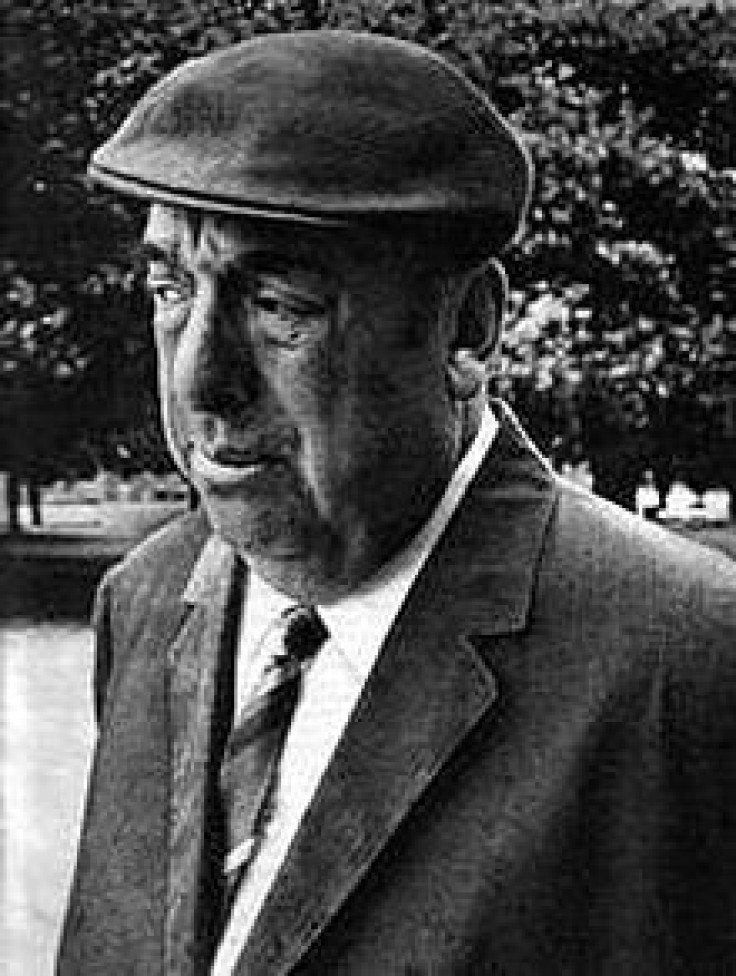 The death of Chilean poet Pablo Neruda has been steeped in controversy due to his noted involvement with the country's Communist Party. While public reports indicate he died of prostate cancer, people close to the national figure believe poisoning was behind his sudden death.
Chilean authorities are having his remains exhumed this Monday in hopes of establishing a definitive cause of death.
Forensic experts will examine Neruda's blood toxicity levels to decide if there were any foreign substances that may point to poisoning. Scientist will also check for any signs of cancer since his medical records from the hospital are mysteriously unavailable.
When General Augusto Pinochet was appointed dictator of Chile the country underwent drastic changes to abolish democratic rule. Former President Salvador Allende took his own life and his supporters were seen as conspirators against the new military regime.
One of those supporters was Neruda who died on September 11, 1973, reportedly 12 days after a military coup hurled Pinochet into power. General Pinochet denied a public funeral for the Noble-Prize winning poet.
Although Neruda's family has since maintained the notion that he died of prostate cancer, in 2011 Neruda's longtime bodyguard and personal driver, Manuel Araya, disclosed information that doctors had injected him with an unidentified cocktail.
Araya said that Neruda made complaints of nausea and stomach pain following the injection and that his health significantly deteriorated after this trip to the hospital.
It would also appear that not all of Neruda's family members were convinced cancer had taken his life. Before she died in 1985 Neruda's wife, Matilde Urrutia, vehemently denied that her husband died of cancer claiming he never displayed symptoms of the condition up until two weeks before he died.
Neruda's surviving heirs are still committed to the belief he died of prostate cancer but still plan to comply with Chilean official's decision to unearth his remains.
Published by Medicaldaily.com