China Says Vaccine Scandal Suspect Was Free To Re-Offend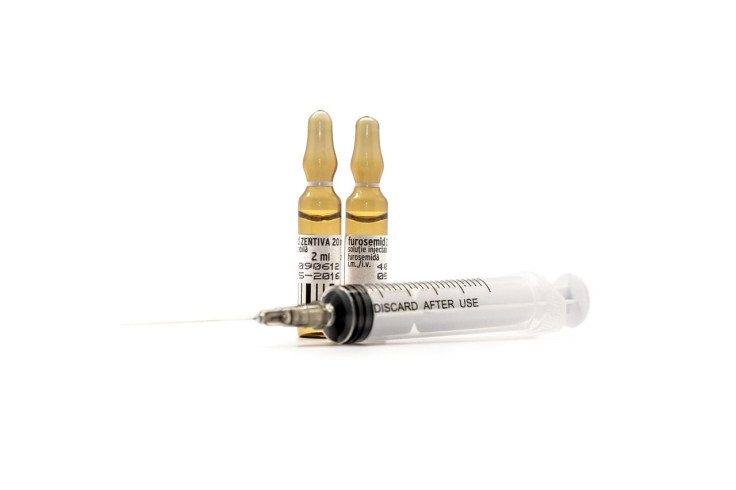 The person at the center of an illegal vaccine scandal in China had been sentenced for similar crimes but was allowed to re-offend after being given a suspended sentence, the head of a food and drug watchdog told a news conference on Thursday.
The case involving a nearly $90 million black market vaccine ring has ignited public ire and underscored regulatory weaknesses.
Police have arrested more than 130 suspects thought to be involved with the vaccine scandal, and authorities have brought 69 criminal cases, Hua Jingfeng, a senior official of the Ministry of Public Security told the same news conference, in comments streamed on a government website.
The vaccines, including ones against meningitis, rabies and other illnesses, are suspected of being sold in dozens of provinces around China since 2011.
The government has said the vaccines themselves were real, though traded illegally.
The scandal has stirred angry debate, casting a shadow over government ambitions to bolster the domestic drug industry and underlining the challenge it faces to regulate a widespread and fragmented medicine supply chain.
The case has centered on a mother, surnamed Pang, and her daughter illegally selling vaccines to re-sellers around the country.
Li Guoqing, head of the food and drug watchdog's drug supervision department, told the news conference that Pang had previously been given a suspended jail sentence for a similar crime.
"During the period of the suspended sentence, this criminal evaded supervision and control and continued to engage in the criminal act of illegally selling vaccines," he said.
Li admitted there were "certain loopholes in our regulatory work" that allowed the vaccines to circulate on the Chinese market for so long before being found, but said there were simply not enough people for the job.
"At present our country has 12,000 drug wholesalers, 5,000 production firms and more than 400,000 drug retailers. Regulatory targets are many, but there are few people on the ground, making regulation difficult," Li said.
"There aren't even 500 people with the aptitude to inspect drugs. There are dead spaces and blind zones for regulation and inspection."
The issue of regulation, from food and drugs to online sales, has become increasingly contentious in China as it looks to cast off a reputation for poor quality and safety.
The case has drawn ire from Premier Li Keqiang, who said regulatory bodies, including the health ministry and police, needed to work more in tandem, and that "dereliction of duty" would not be tolerated.
Some people have seen an echo of a 2008 scandal when milk tainted with the industrial chemical melamine led to the deaths of six infants and made thousands sick.
The government says it has not found any spike in abnormal reactions to inoculations.
(Reporting by Ben Blanchard; Editing by Robert Birsel)
Published by Medicaldaily.com