China Will Stop Harvesting Prisoners' Organs For Transplants; Practice 'Tarnishes Image Of China,' Official Says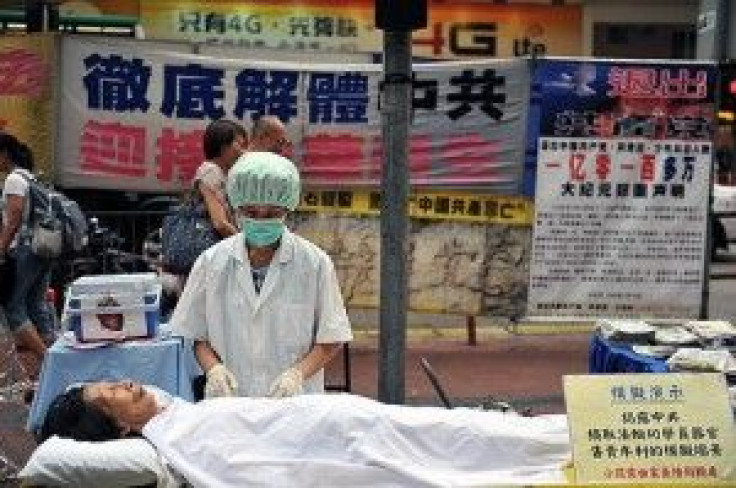 Under a new more ethical donation system, China will stop using organs harvested from executed prisoners, former deputy health minister Huang Jiefu announced. They will rely only on voluntary donors rather than prisoners who do not freely consent to having their organs used after their executions, starting in November.
According to Chinese mentality, this practice was a way for criminals to give back to society or "redeem themselves" after their crime, Reuters notes. Previous estimates stated that prisoners' organs which were taken without consent accounted for about two-thirds of transplant organs, according to the BBC.
China is the only country that still continues to use organs from inmates for transplants, but recently Chinese officials have spoken out against the practice, saying that it "tarnishes the image of China."
Michael Bristow of the BBC wrote that "In just a few years, China has moved from denying to admitting and now phasing out the macabre practise of harvesting organs from executed prisoners" and that "in 2006, an undercover BBC team revealed that prisoners' organs were being sold to wealthy foreign patients. China then began admitting it was, after all, using the organs."
By the end of this year, Huang hopes to create several volunteer organ donor programs in various Chinese provinces as part of the nationwide voluntary program. He also noted that the percentage of transplanted organs from executed inmates has decreased from 64 percent in 2012 to 54 percent this year.
Currently the head of the Chinese health ministry's organ transplant office, Huang said that the "source of the organs for transplantation must meet the commonly accepted ethical standards in the world."
Published by Medicaldaily.com