Chinese Hospital Opens "Sex Wards" For Childless Couples Who Want to Conceive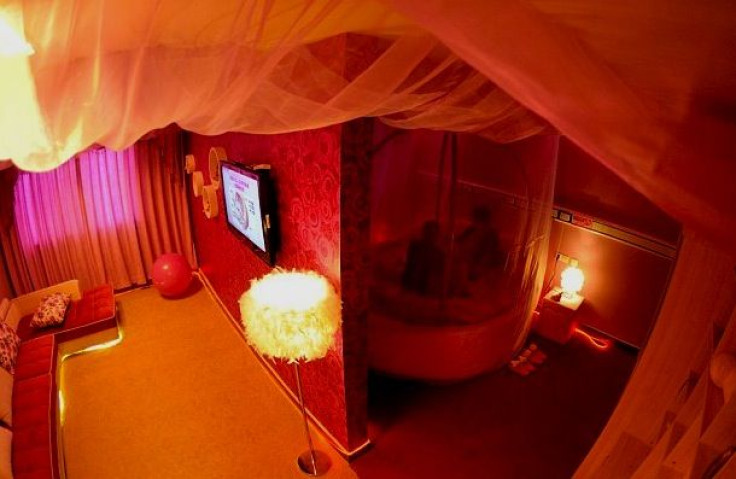 A Chinese hospital has opened up 'sex rooms' in an attempt to encourage would-be parents struggling to conceive to get busy.
The so-called "sex ward", located at Songziniao Hospital in Wuhan city, Hubei province was created to "encourage pregnancy by inspiring sexual passion in the patients," the hospital said.
These dimly lit sex rooms, complete with a cushy sofa, a round bed surrounded by see-through curtains and erotic décor, a flat-screen TV and a collection of sex toys and instructional videos and books on sex, is available for 880 Yuan or $140 a night, according to HugChina.
For patients still struggling to get in the mood, the hospital will even offer nurse and airhostess costumes on request. Fertility experts are also available on call to advise couples on what to do to increase the chances of conceiving, according to the hospital.
"Nowadays due to the deterioration of China's ecological environment, people feel great pressure for survival," hospital President Wang Shengdong said, according to HugChina. "Some Chinese do not understand getting pregnant is also a technical job."
Even so, erotic-charged sex wards may not be the answer for some childless Chinese couples struggling to conceive. Huazhong Normal University sex professor Peng Xiaohui told Hong Kong newspaper, The Standard, that he once treated a couple who failed to conceive after three years of marriage because the husband had confused his wife's belly button for her genitals.
Published by Medicaldaily.com