Chipotle Franchise Sued By Mother Of 16-Year-Old After Norovirus Outbreak Caused 140 To Fall Ill In Massachusetts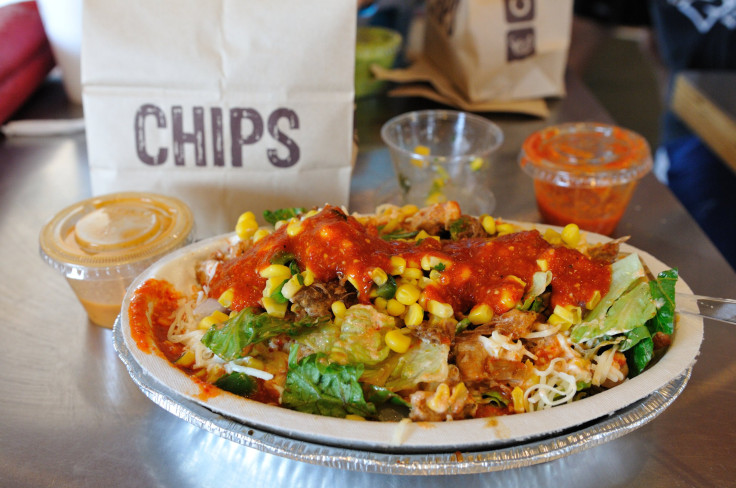 The Chipotle drama continues with what is sure to be only the first in a string of many lawsuits seeking damages for illness caused by the restaurant's food. The mother of a 16-year-old boy who got sick after eating at the Chipotle Mexican Grill in Cleveland Circle is suing the chain over its norovirus outbreak, also responsible for about 140 other people falling ill after eating there the first weekend of December.
Andrea C. Dow said her three sons, who "do sports and are often starving" used to eat at Chipotle about two or three times a week.
"We believed in the brand," she told the Boston Globe, adding that she believed the offerings there were more healthful than other fast-food places. "I felt a little duped."
Dow said her son Alexander had a burrito at Chipotle on Dec. 4th, then began throwing up the next morning. By the next afternoon, "he was so sick he was almost catatonic," she said. "He was sheet white. His heart was racing."
After Alexander was treated with fluids and anti-nausea medicine, which cost the family a $350 copay, Dow said her son still hasn't fully recovered and suffers from lingering dizziness and cramps. Alexander described the pain of the norovirus as 10 times worse than a recent bout of appendicitis, according to his mother.
Dow's suit claims it was Chipotle's negligence that caused her son "to suffer severe personal injuries, to suffer great pain of body and mind, to incur hospital and medical expenses, to have his education and recreational activities interrupted, and to have his ability to enjoy a normal, active, and healthy life adversely affected."
The suit seeks not only reimbursement for medical costs, but for legal expenses and damages as well.
"They knew about sicknesses and didn't take proper precautions," Dow said, noting other incidents of food-borne illness connected with Chipotle, like the norovirus outbreak in California, and an E.coli outbreak affecting 52 people in November.
"Chipotle needs to be held responsible for what happened," Bill Marler, the lawyer leading the case, told the Globe. He said he has been in communication with several Boston College students who were also affected by the Cleveland Circle chipotle, and expects to file more suits after they return from their winter break.
The Cleveland Circle Chipotle closed down Dec. 7, after an inspection found violations, including an employee who had come to work sick and failure to adequately heat chicken and beef. The restaurant has not reopened.
Published by Medicaldaily.com