Chobani Recall 2013 Update: 223 Complaints Associated With Moldy Yogurts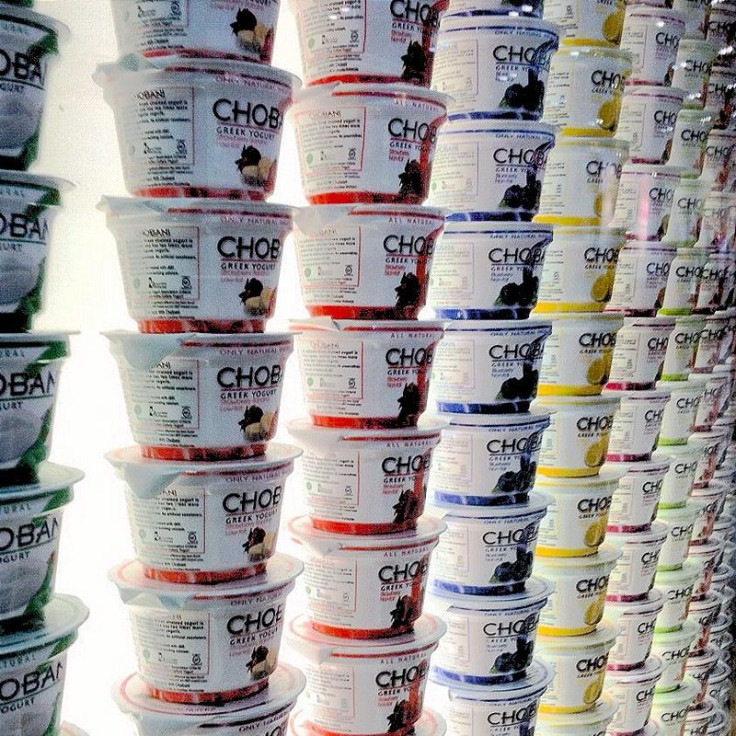 The number of reported sicknesses from the recalled moldy Chobani yogurts has now gone over 200, nearly doubling since a week ago, however, upon inspection, the Food and Drug Administration (FDA) did not issue any documentation asserting problems that could lead to harm.
"FDA's investigation in the Chobani Greek Yogurt recall is still ongoing and the agency cannot provide specific details at this time," FDA spokeswoman Tamara Ward told NBC News. The last time Chobani's production site was inspected was on Sept. 5.
Chobani recalled all yogurt that had a "best-by" date of Sept. 11 to Oct. 7, with the code 16-012, on Sept. 4 after the company found the mold Mucor circinelloides in some samples. But the company said that the mold, which is pathogenic to plants, shouldn't have posed a threat to human health, except among those with compromised immune systems. Additionally, the company says that 95 percent of the recalled yogurts should be off the shelves.
Complaints of illness included cramping, headaches, diarrhea, nausea, and other stomach issues. Upon tasting the yogurt, some people also complained about an unpleasant aftertaste. However, the FDA still hasn't confirmed whether the yogurts were the source of people's illnesses.
"I'm guessing the source may have been a fruit filling that let the organism into the plant and then poor sanitation allowed it to spread to the implicated products," Don Schaffner, a professor of food science at Rutgers University, told NBC News.
Chobani said that it has been working with suppliers and has taken corrective actions to ensure the problem didn't happen again.
Published by Medicaldaily.com