Chocolate Lovers Have Lower Risk Of Cardiovascular Disease; Eat Up To 100g A Day For Heart Healthy Benefits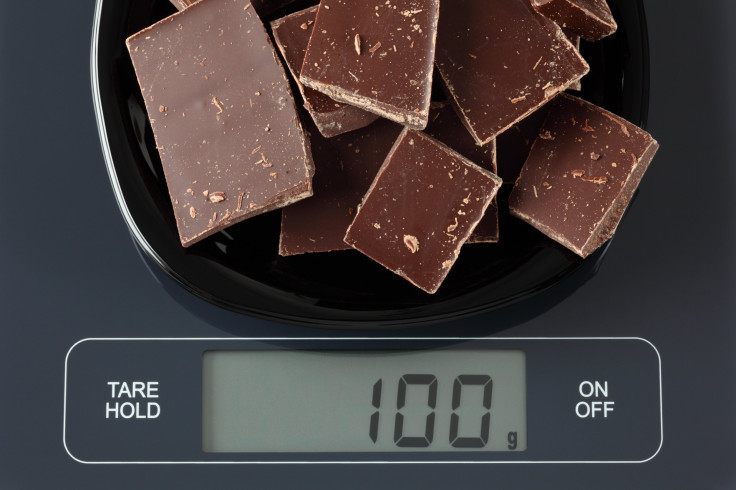 Indulging in chocolate today may lower your risk of future cardiovascular events later in life, according to a new long-term study. Researchers from the University of Aberdeen in Scotland spent 12 years trying to figure out if a person's daily chocolate consumption could lower their risk of heart disease. Their findings, published in the journal Heart, found chocolate-lovers tend to have a lower risk of developing and dying from heart disease.
"Cumulative evidence suggests that higher chocolate intake is associated with a lower risk of future cardiovascular events," the study's authors wrote. "This may indicate that not only flavonoids, but also other compounds, possibly related to milk constituents, such as calcium and fatty acids, may provide an explanation for the observed association. There does not appear to be any evidence to say that chocolate should be avoided in those who are concerned about cardiovascular risk."
The research team followed the day-to-day dietary habits of 20,949 men and women from Norfolk, England for nearly 12 years. During the study, 3,013 people experienced either a fat or non-fatal coronary heart disease or stroke. Roughly 20 percent of participants said they didn't eat any chocolate. Meanwhile, those who ate an average of 7 to 100 grams of chocolate a day had an 11 percent lower risk of developing cardiovascular disease, a nine percent risk of heart disease-related hospitalization, and a 25 percent lower risk of heart disease-related death.
Those who ate the most chocolate were typically younger in age, had a lower body mass index (BMI), waist-to-hip ratio, active blood pressure, inflammation, and diabetes risk, and were more prone to regular physical activity. Researchers indicate the associations are all good signs of a healthy heart.
They were also able to measure the inflammatory protein level (CRP) of 16,000 people, which at elevated levels can indicate an increased risk of heart attack. Those who ate the most chocolate had an 18 percent lower risk of heart attack, 23 percent lower risk of stroke, a 25 percent lower risk of heart disease, and a 45 percent lower risk of heart disease-associated death than those who ate the least amount.
Chocolate is rich in antioxidants in the form of naturally occurring flavonoids, which give cocoa beans their pungent taste. The darker the chocolate, the higher concentration of flavonoids and the less adulterated ingredients are mixed in to spoil the heart-healthy benefits. Antioxidants help the body's cells resist damage caused by aging, according to the Cleveland Clinic. They also have the ability to prevent plaque build-up on the artery walls, lowering bad cholesterol (low-density lipoprotein).
In 2011, it was recommended to have a couple ounces of chocolate a week to reap the benefits, but this new research indicates up to 100 grams (g) — or 3.5 ounces — a day is considered healthy. Planning on shopping for your sweet tooth and heart? The average Hershey's milk chocolate bar has 43g of chocolate and should last you for almost two weeks if you want to stay within a healthy range.
Published by Medicaldaily.com