This Woman Has Cholinergic Urticaria, A Condition That Makes Her Allergic To Her Own Sweat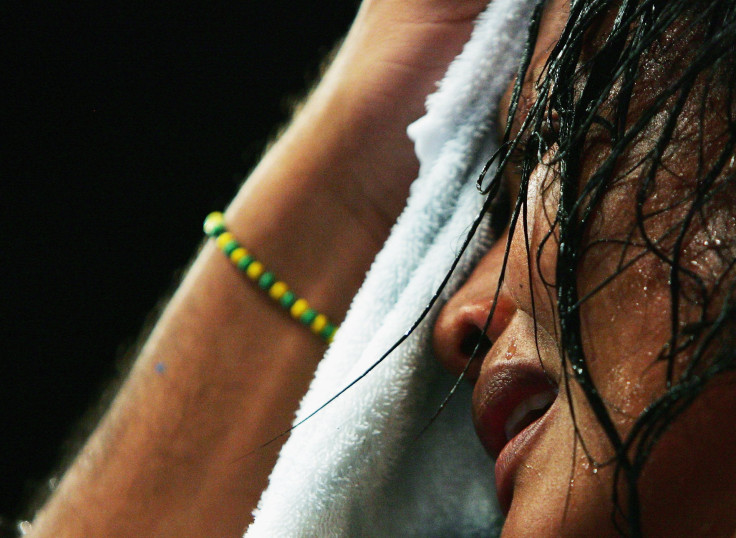 Julie Reid has refused to leave her apartment during the daytime for the past three years, which is rare in sunny Clearwater, Fla. As a former gymnast and dance instructor, much of Reid's life was devoted to physical activity and putting on a show for people. That was until she developed a disorder that left her allergic to her own sweat. Today, she spends the majority of her time avoiding the sun and people.
"I've lived in Florida for eight-and-a-half years now," Reid wrote on a website that chronicles her harrowing experience. "Three years ago, in March 2013, I was working at a gymnastics gym for my fourth year in a row, and I was also a dance teacher. And I loved my life. And out of nowhere, I developed a rare skin condition called cholinergic urticaria. I am allergic to my own sweat. [And tears.]"
Cholinergic urticaria is a hypersensitive skin condition characterized by an immediate reaction triggered by heat, emotional stress, or exercise. Although dermatologists know the episodes are caused by environmental factors that raise our temperature and cause sweating, what causes people to develop this condition is unknown. Like most people who have it, Reid has no idea where it came from. The hives that break out all over her skin are painful and can last for days. Aquagenic urticaria is a similar condition in which hives are triggered by water.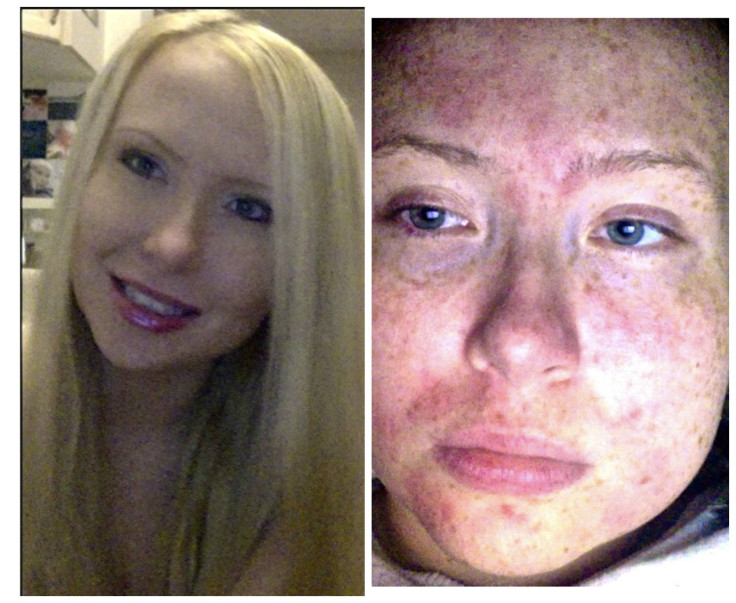 Since her diagnosis, Reid has lost her job and gained more than 100 pounds. She doesn't go outside in order to avoid the Florida heat and the stares of people looking at her hives. Most days she doesn't even feel like getting out of bed and she says she recently started to exhibit symptoms of depression and agoraphobia. Not only is Reid out of work, but she has also lost her health insurance and was denied disability.
"I have not worked in three years because it is physically impossible for me," she said. "I wake up covered in hives every day, even though I have the air conditioner on. I have laid in bed for the last three years straight to avoid sweating, and it breaks my heart every single day. I miss my old life so much. One without itching and without pain. I even dream about it. But when I wake up, only then does it turn into a nightmare."
Reid started her website about living with cholinergic urticaria to help spread awareness of the condition and the people suffering from it. Bouts of hypersensitivity to heat can stop as quickly as they started, but there is no universal timeline for how long symptoms can last.
Treatment options are also scarce and underresearched. Although doctors may prescribe antihistamines to reduce itching and redness, some patients take a proactive approach that includes protective clothing, sunscreen, or in Reid's case, avoiding the sun altogether and staying in a cool place.
Published by Medicaldaily.com