Chris Brown Enters Rehab: Troubled Singer Hopes To Gain 'Healthier Vantage Point' After Recent Assault Charge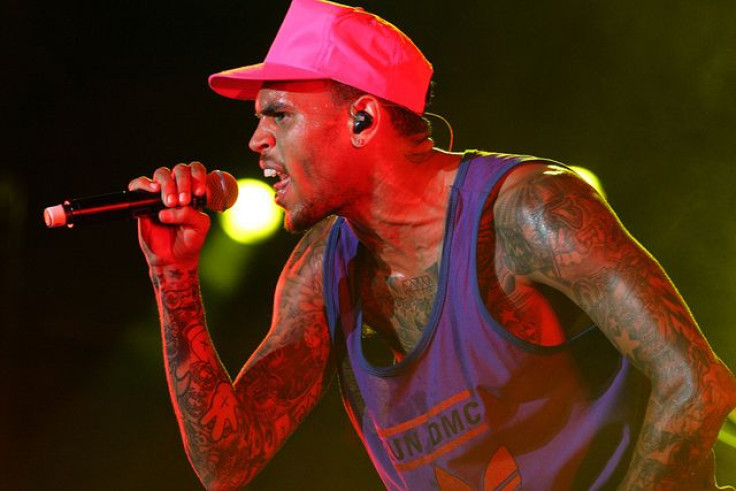 Chris Brown has checked into a rehab facility just one day after being released from jail for assault. Spokespeople for the troubled singer say that it was Brown's decision to begin in-patient treatment for anger management and that he in no way admits guilt for the charges against him.
"Why now?" said Mark Geragos, Brown's attorney. "People have realizations at various times. Maybe sitting in a jail cell for 36 hours for something you didn't do is enough to rock you a bit."
Brown was initially charged with felony assault after an incident early Sunday morning in Washington, D.C. in which he allegedly punched a 20-year-old man in the face, breaking his nose. There are conflicting reports about why the confrontation happened, but it resulted in Brown spending the remainder of the weekend in jail. He was released Monday after a brief hearing in which his felony assault charge was reduced to a misdemeanor.
"We talked today and [Brown] said, 'I want to take some time and do a little introspection and understand everything that's going on around me,'" Geragos told the NY Daily News. "It was his decision, and he should be applauded."
According to TMZ, Brown was taken to a Malibu, Calif., rehabilitation facility on Tuesday — this, after the Los Angeles County probation department, who Brown has been under the auspices of since his 2009 felony assault on singer Rihanna, began an investigation into whether the incident in D.C. violated his probation. Brown reportedly met with his probation officer Tuesday and "didn't limit the length of his rehab stay."
Brown is no stranger to anger management treatment. After his assault on Rihanna, Brown was sentenced to 180 days of community service and was required to undergo court-ordered anger management and domestic violence counseling in lieu of prison. If his probation is revoked because of the incident in D.C., he faces four years in prison.
"Chris Brown has elected to enter a rehab facility," his spokesperson said in a statement. "His goal is to gain focus and insight into his past and recent behavior, enabling him to continue the pursuit of his life and his career from a healthier vantage point."
Published by Medicaldaily.com