Christian Benitez's Death Sends Shock Waves Across The Soccer World; Ecuador Striker Suffered Heart Attack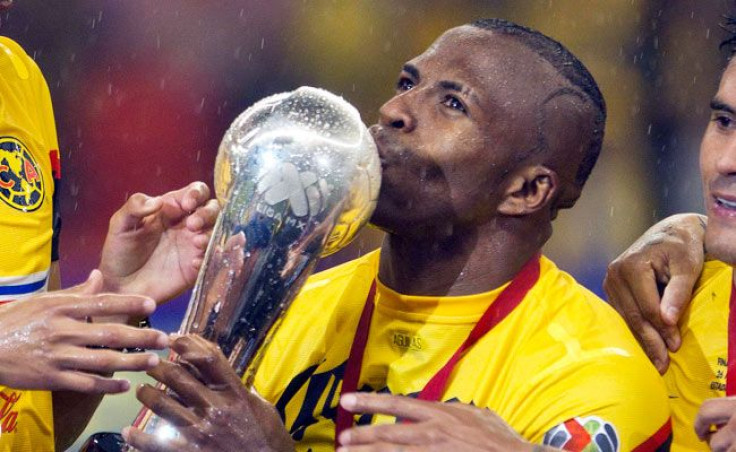 Soccer fans around the world are mourning the death of Ecuador striker Christian Benítez on Monday after his first game with El Jaish Sports Club. The 27-year-old reportedly suffered a heart attack after entering the hospital for severe stomach pains.
Star of the Ecuador national team, Benítez had just started his contract with the soccer club from Qatar, which will host the 2022 World Cup. According to Sports Illustrated, the heat and humidity in Qatar may have played a role in his condition; however, an official cause for his cardiac arrest has not been established.
Benítez's father Clebar Chala confirmed that his son was diagnosed with appendicitis upon being admitted to the hospital. His condition eventually worsened to peritonitis, or a bacterial infection in the organs surrounding a person's abdomen.
The National Health Service reports that peritonitis caused by untreated appendicitis can lead to severe abdominal pain, a spiked fever, and an elevated heartbeat. This painful swelling around the stomach and liver usually occurs after the appendix bursts.
"El Jaish management extends their sincere condolences to the family of the late player. Benitez has recently joined El Jaish first football team by 3 years contract as replacement of the former professional player Karim Ziani. Benitez was former player of Club America in Mexico before joining El Jaish Sports Club," read a statement issued by the El Jaish Sports Club.
"Benitez has participated in yesterday's match for the first time. The match was played against Qatar club within the 3rd round of Sheikh Jassim Cup championship 2013. Benitez participated in the match without complaining from any health problems."
To all #Ecuador #Mexico #Qatar #soccer #fans our sincere condolences for the death of the #Star #Chucho #Benetiz May his soul rest in peace

— Eljaish Sports Club (@EljaishSC) July 29, 2013
Published by Medicaldaily.com