City Death Rate Falls, New Yorkers Living Longer than Ever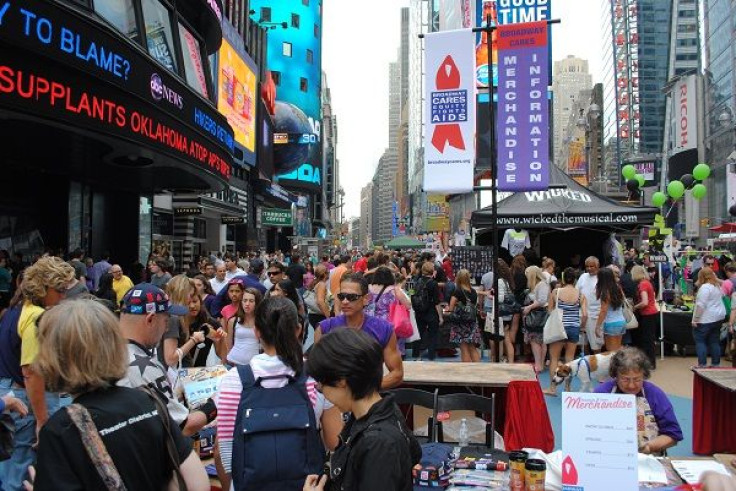 Authorities announced today at the maternity ward of Lincoln Hospital, that New Yorkers are living longer than ever as life expectancy rates in 2009 hit an all-time high of 80.6 years, an increase of nearly three years since 2000 and nearly two and a half years more than the most recently reported national rate of 78.2 years.
Deaths from leading causes such as HIV, Heart Disease, and Cancer decreased as the city death rate fell to an all-time low Mayor Michael R. Bloomberg, Deputy Mayor for Health and Human Services Linda I. Gibbs and Health Commissioner Dr. Thomas A. Farley announced on Wednesday.
They said the rise in life expectancy has been influenced by New York City's aggressive public health initiatives and improvements in the quality of the health care delivery system.
While the life expectancy for a 40 year old New Yorker increased by 2.5 years, 79.5 to 82 from 2000 to 2009, the life expectancy for babies born in New York City in 2009 have the record high life expectancy of 80.6 years.
They also announced that the life expectancy for 70 year-olds in New York City increased 1.5 years, compared with .7 years for the nation.
The City's life expectancy rate surpassed the national rate and improved father than any major city for both women and men.
City health interventions, smoking prevention programs, expanded HIV testing and treatment, improved outcomes in HIV infection, heart disease, and cancer prevention and treatment played a large role in the increase in life expectancy, they said.
"New York City residents are healthier than ever," said Deputy Mayor Gibbs.
"Cleaner air, safer streets, healthier food - these all contribute to improved quality of our lives, and added years of life. This has come about through the creative ideas and determined implementation across many City agencies."
Health Commissioner Farley explained that expanding HIV testing, and advances in the treatment of HIV infection are being made available to everyone with HIV sooner, which contributed to the rise in life expectancy as well as smoking prevention programs.
"Fewer New Yorkers are dying from HIV-related illness and smoking-related illnesses," said Farley.
"Since 2002, nearly half a million New Yorkers have quit smoking and dramatically reduced their risk of heart disease and cancer that result from smoking. We will keep working to make New York City a healthier environment, which will not only lengthen life expectancy but also improve the quality of life of New Yorkers."
HHC President Aviles said that the HHC healthcare system has also played a large role in the rise in life expectancy.
"Our investments in primary and preventive care, and our public health interventions that focus on helping patients manage their chronic medical conditions are making it possible for more and more New Yorkers to stay healthy and live longer."
Cancer prevention programs and new rules about no smoking in certain places are believed to have played a major role in making the City a healthier place to live.
"Mayor Bloomberg has consistently taken cancer prevention knowledge and turned it into effective policy," said Donald Distasio, CEO of the American Cancer Society of New York and New Jersey.
"Programs that have prioritized access to cancer screenings, required calorie information at restaurants, made our bars and restaurants smoke-free and offered free nicotine patches all give New Yorkers the tools they need to live longer. It's certainly no surprise that the same year our city hits record lows for smoking rates, we also hit record highs life expectancy. The Mayor is to be applauded for his policies and their life-extending results."
New York City life expectancy rates at birth increased by nearly 3 years, from 2000 to 2009, which is greater than the nationwide increase of nearly 1.5 years and in 2009 the life expectancy for a 40-year old in New York City was 82, compared with 80.1 in the United States, while the life expectancy for a 70 year old in New York City 86.9, compared to 85.1 nationwide.
"If you want to live longer and healthier than the average American, then come to New York City," said Mayor Bloomberg.
"By investing in health care and continuing to encourage more New Yorkers to take charge of their own health, we've experienced dramatic improvements in life expectancy. This news really does make it a happy, healthy New Year."
Published by Medicaldaily.com