Clean Water, Free Of Debris: Celebrate And Protect The Environment During National Clean Beaches Week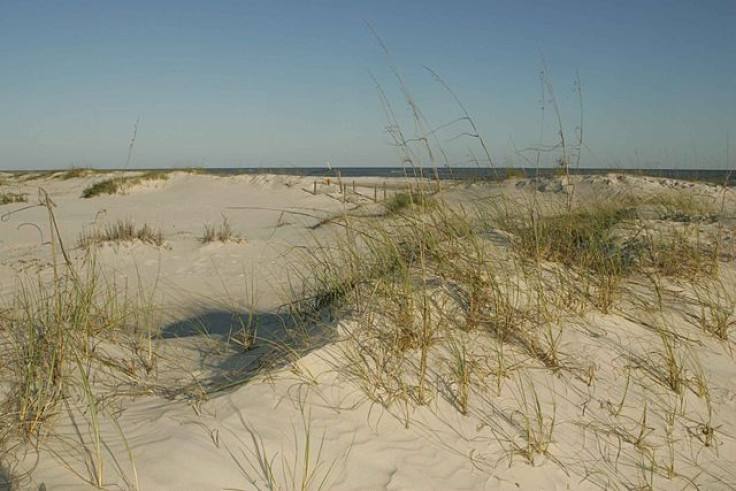 National Clean Beaches Week, the "Earth Day" for beaches, is observed every year for one week beginning on July 1st. By unanimous consent, the U.S. Senate and House of Representatives passed resolutions to enact this initiative beginning in 2007; each year since then, a growing number of citizens have recognized the importance of this proposal. Timed to overlap with the Fourth of July, the biggest beach holiday of the year, National Clean Beaches Week is intended to be a celebration of our "independence" from unhealthy, dirty beaches.
In honor of this special week of environmental awareness, the Clean Beaches Coalition urges beachgoers, both young and old, to fulfill seven simple obligations to protect the shore:
Leave no trace: Anything you carry in, you need to carry out. No excuses.
Use public restrooms: This is the most important way to keep beach water clean.
Don't tread the dunes: Prevent beach erosion by using walkovers and avoid upsetting vegatation.
Know your limits: Always swim, surf, and boat safely.
Respect native habitats: Be careful of wildlife and plants; you are a visitor in their home.
Mind your pet: Beaches must remain sanitary for all visitors.
Get involved: Do something constructive on your own or contact an environmental organization to work with others.
Although most of the above guidelines are obvious, some may be unknown to you, even if you are a long-time ocean or lake fanatic. For instance, many people don't understand the importance of dune vegetation. Because of their fragility, trampled dune plants do not easily recover and, once injured, may be endangered. Dune grasses are significant because they stop the momentum of blowing sand; when sand hits the grasses, it either slows down or stops moving. Dune grasses are the 'pioneers' of the beach in that they forge an environment where other dune plants can more easily grow. It is an unfortunate fact that sand dunes do not naturally regenerate once they are gone.
Despite how it appears, the beach is a very fragile and sensitive ecosystem that needs your protection. Among the environmental groups you might work with, the Clean Beaches Coalition specifically promotes healthy shorelines.
Act Out for a Good Cause
Another organization, the National Resources Defense Council (NRDC), is an environmental action group, boasting nearly 1.4 million members and online activists. Together with more than 350 lawyers, scientists, and other professionals, it finds grassroots ways to defend our nation's natural resources. NRDC has suggested a few ways in which individuals can help make polluted beaches cleaner. The most significant form of action is to monitor the shore environment. The Beaches Environmental Assessment and Coastal Health Act (BEACH Act) helped states and local governments develop monitoring programs. Yet these programs are underfunded, according to NRDC, and a proposed budget cut from the current administration may reduce funding even more. In short, beaches that suffer contamination may not be monitored either regularly or properly today and will be monitored even less frequently and effectively in the future.
In fact, if you go to the Environmental Protection Agency (EPA) website right this moment, you will see that this governmental agency has failed to update its 'current' swimming season statistics. What's going on there? If you are searching for a way to be useful, this is it. Make a phone call to the EPA and request your favorite beach be monitored.
NRDC also points out that the EPA has issued standards for allowable bacterial levels in recreational water that deem 36 illnesses for every 1,000 beachgoers an acceptable gastrointestinal risk. Simply put, the EPA finds it is acceptable if one in every 28 swimmers gets sick. Children, the elderly, and those who are sick are the most vulnerable to water contamination. If this seems too high a risk to you, contact the EPA and discuss it with someone.
Subtler Activism
For those who have already recognized and embraced the beauty of beaches in their lives, National Clean Beaches Week may also serve as inspiration to visit the beach and provide a positive example of environmental awareness. Prove you understand how to safely play, surf, fish, walk, and enjoy the beach without disturbing the natural eco-system around you.
Each year, more than 180 million Americans make the trek to ocean, gulf, and inland beaches for a grand total of two billion visits. Each visit has the potential to add litter to the beach and negatively impact the environment, with the Fourth of July ranking as the most untidy day of all. During Clean Beaches Week, beachgoers are encouraged to find new ways to not only decrease litter at the beach but also reduce their carbon footprint, whether that be through energy efficiency, carpooling, walking, or participating in other green activities. If each person who visited the beach this summer simply picked up a single piece of litter while leaving none behind, our beaches would soon be immaculate.
To understand the quality and cleanliness of your favorite beach, go here.
Published by Medicaldaily.com