Cleft Palate Surgery Charity Reaches Milestone, Performs 250,000th Repair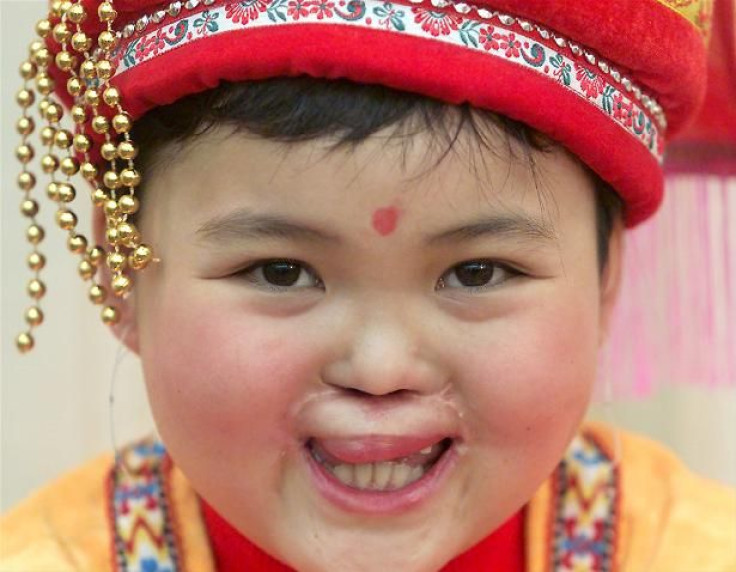 A U.S. organization which makes it its mission to provide people with free surgeries to repair cleft palates since 1999, said Friday it has performed its 250,000 repair surgery.
New York-based Smile Train said in a released statement the surgery was performed successfully in Beijing, China on Friday morning.
The organization along with China Charity Federation jointly held a news conference in Beijing about the development of their cleft repair project on the same day.
Smile Train is a nonprofit organization that focuses on providing the surgeries for patients in developing countries. The organization has established a global cleft relief system along with a set of implementation standards that provide local doctors in developing countries free training on performing cleft surgeries.
Cleft repair surgeries are important because they "bring back a smile and happiness for the child" said Charles Wang, one of the co-founders of the organization.
Smile Train has relief projects in 84 countries, and has reached a milestone of providing 700,000 free cleft repair surgeries worldwide. The organization is also responsible for training over 12,000 medical professionals, and 150 free surgeries are performed on a daily basis in China alone.
The nonprofit hopes to provide more support for secondary cleft repair surgeries and to offer post-surgery speech training for cleft patients in China in the future.
The group says there are 20,000 to 30,000 newborns with cleft palates every year, and children with the birth defect are unable to eat or speak properly and cannot attend school have normal jobs.
"Their lives are filled with shame, pain and hardships. Smile Train brings the desperate cleft patients not only a brand new smile, but a totally different life," the organization said in a statement.
Published by Medicaldaily.com