Cleveland Clinic Partners With NFL To Create 'The Trust,' A Program To Improve Brain Health Of Retired Players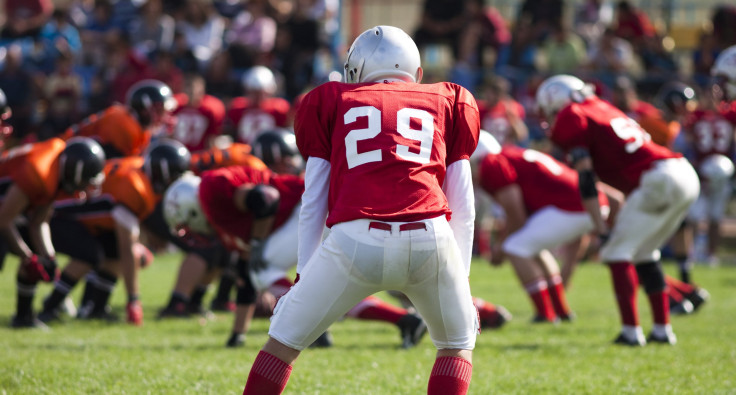 The Cleveland Clinic has teamed up with the National Football League Players Association (NFLPA) to create a program called "The Trust," in order to assess and help former professional football players who have brain health issues. The suicides of several former NFL players have shed light on a degenerative brain disorder that may develop after continued blows to the head.
"Athletic injuries and sports-related brain trauma have become part of the public consciousness and are being viewed as legitimate public health problems," Jay Alberts, director of the Cleveland Clinic Concussion Center, told WKYC. "Former NFL players, in particular, are at increased risk for neurological disease. The goal of this program is to identify potential problems — physical, neurological, or cognitive — earlier, which may lead to earlier interventions and treatments."
The Trust, which created an introductory video on its website, will provide physical and neurological evaluations for retired professional football players, as well as a follow-up plan to help improve cognitive skills, relieve symptoms, and slow neurodegeneration. Retired players who participate in the program will receive a comprehensive medical history and exam, which will review the player's background of injuries. It will also provide each player with a brain scan, cognitive evaluations, balance assessments, as well as other physical examinations including prostrate screening, an exam for cardiovascular health, nutrition, and life skills counseling. The Trust will also provide former players with career counseling services, assistance with financial planning, as well as a network of peers to retain the social connections between players.
Brain Disease And The NFL
A recent study found that traumatic brain injuries (TBI) may possibly be linked to dementia, but other similar studies have come up with conflicting results. More research will have to be done to determine whether single, mild head injuries have a direct link to developing diseases like Alzheimer's.
However, health professionals are fairly certain now that repeated blows to the head – often the sort that happens to athletes in contact sports – can have an effect on both physical and mental health. "The cumulative effect of repeated collisions and brain trauma are now recognized as major factors in declining health…among retired athletes who participated in contact sports," Dr. Charles Bernic, an associate medical director at the Cleveland Clinic, told WKYC.
The issue of brain impairment following a professional football career has become increasingly publicized in recent years, as doctors identified chronic traumatic encephalopathy, or CTE, as a possible reason behind the mental disorders many retired pro-players were experiencing. CTE, which causes brain tissue to gradually degenerate, has been known to occur in boxers since the 1920s, according to the Boston University Center for the Study of Traumatic Encephalopathy. Recently, former Miami Dolphins player Mark Duper became the ninth living former NFL player to be diagnosed with CTE symptoms, after amounts of abnormal tau, a damaging protein, were found in his brain. The symptoms include irritation, impaired judgment, depression, and memory loss, and they may have played a part in several former NFL player suicides.
There have been some 4,500 retired football players who have sued the NFL in federal court for not properly informing or protecting players from the long-term effects of head injuries and concussions. In August, the NFL reached a $765 million settlement and agreed to compensate the victims by paying for medical exams.
Jay Alberts and the Cleveland Clinic hope that by creating The Trust, medical professionals will be able to intervene more systematically if former NFL players begin showing signs of regression. "If problems arise, we can bring them in before they become too serious," Alberts said, according to the Las Vegas Sun. "Each player will leave here with their own neurological passport that outlines exactly where they are cognitively and neurologically."
Published by Medicaldaily.com