Closing Controversial Pharmacy To Hurt Drugmaker Valeant: CEO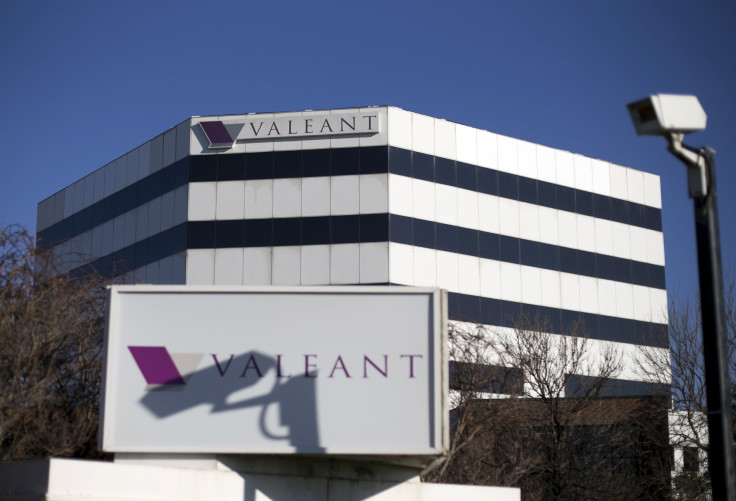 (Reuters) - Cutting ties with a controversial specialty pharmacy will hurt the dermatology business of Valeant Pharmaceuticals International Inc in the short term, the company's chief executive said on Tuesday.
As of last week, Philidor Rx Services has stopped handling insurance claims for drugs and it will cease operations by the end of January, Valeant Chief Executive Officer Mike Pearson said in a conference call with investors and analysts.
Philidor's role was to process customer prescriptions and then claim payment from insurance companies, which placed the risk on Valeant, Pearson said.
Valeant shares were up 0.5 percent at $85.80 in early New York trading. Pearson said Valeant would give details when it updates financial guidance in December.
Pearson's tone was at times both apologetic and defiant.
Pearson, who said he remains committed to Valeant, said he feels "very good" about the company's controls, in response to a question about whether scrutiny of Valeant could turn up other concerns.
Company officials are "pretty upset, even pissed," about some allegations, Pearson said. "We have a very ethical company."
Pearson said short-term disruption in Valeant's dermatology business would be significant, and to a lesser extent, neurology, affecting both average prices and sales volume for drugs in the fourth quarter as Philidor winds down.
The company will aim to put a new program in place within 90 days for selling its dermatology products. Valeant's toenail fungus treatment Jublia is one of the dermatology products most dependent on Philidor.
Valeant's priority for the near term will be paying down debt, Pearson said. The company's long-term debt was more than $30 billion as of Sept. 30, nearly double its level a year earlier.
Even so, Valeant officials said the company has no significant debts maturing until 2018 and has significant cash flow, most of which will go next year to reducing debt.
The CEO has come under increasing pressure as the company's stock plunged from $263.70 on Aug. 5 to close below $86 on Monday on scrutiny over high price mark-ups for its drugs and accusations it used Philidor to inflate revenue.
Valeant has denied the allegations, but has not allayed investor concerns as new reports surface of questionable billing practices at Philidor.
"The past few weeks have been a painful learning experience for me personally," said Pearson, who sounded tired and at times stumbled over prepared remarks about the company's missteps.
"One of the consequences of rapid growth is you don't always take the time to listen to what the broader world outside your company is saying."
Activist investor Bill Ackman, whose Pershing Square owns a large position in Valeant, said on Monday that Valeant's stock was now an "extraordinary bargain."
Published by Medicaldaily.com