Coca-Cola Obesity Subscription Service: What You Need To Know
The Coca-Cola Company's latest attempt to absolve itself of blame in the raging obesity epidemic among kids and teens worldwide has seen it launch a $10 a month subscription service called the Coca-Cola Insiders Club in the United States.
The dominant player in the sugary soft drink market launched the Insiders Club on Monday, where the first 1,000 "insiders" that signed up will get the first taste of 20 or more new beverages the company plans to release in early 2020. Coca-Cola is the world's largest beverage company, with more than 500 cola and other brands and nearly 3,900 beverage choices available in more than 200 countries. Coca-Cola's massive reach makes it one of the companies most responsible for the global obesity epidemic that's killed thousands and sickened millions.
The misnamed Insiders Club is part of Coke's ongoing campaign to blame the obesity epidemic on Americans themselves for their lack of exercise and not on their sugary cola and other drinks that increase vulnerability to diabetes, heart attacks and other sugar consumption-related health conditions.
"We promoted the special holiday offering across our social and digital platforms, giving people the chance to provide their email address to learn more," Alex Powell, digital experiences manager at Coca-Cola North America, said. "The response exceeded expectations, opening our eyes to an opportunity to reach true Coke loyalists not only with more information and content -- but with a chance to get their hands on new products before they hit shelves."
To urge kids to join the Insiders Club, Coca-Cola limited the number of subscribers to 1,000 and the slots were taken in three hours. Latecomers were told they could join the waitlist.
Coca-Cola says it got the idea of cultivating "loyalists" from the success of meal kits and other items now sold through subscriptions.
Critics of the Insiders Club such as Dr. Joseph Mercola, founder of the health website Mercola.com, claim this gimmick violates Coca-Cola's promise to stop advertising directly to children. The company is now airing ads directed at mothers. Dr. Mercola claims Coca-Cola's aggressive marketing "is widely seen as contributing to obesity, especially in children."
"Coke still advertises on family-oriented TV, at amusement and theme parks and in other child-rich venues, reported the Center for Science in the Public Interest," according to Dr. Mercola.
Dr. Mercola blasted Coca-Cola for the unethical marketing of its obesity-producing products, especially to children. "For example, though Coca-Cola vowed to stop advertising directly to audiences that were composed of more than 35 percent children in the 200 countries and territories in which it operates, its promises were found to be false," Dr. Mercola pointed out.
He also said Coca-Cola promised to cease using characters that strongly appeal to children under 12, "yet it still uses its holiday polar bears to sell its products -- even as I write this."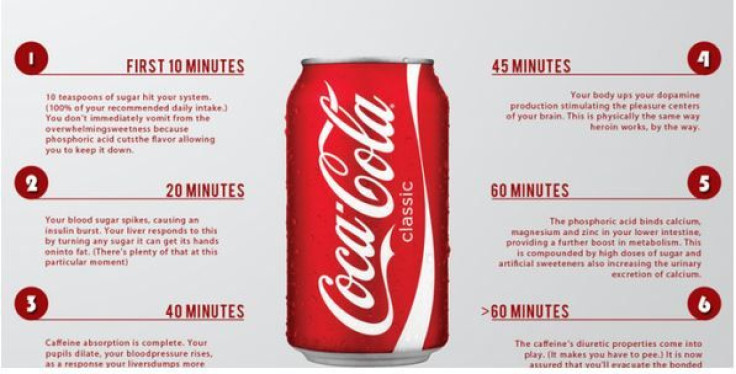 Published by Medicaldaily.com