Coca-Cola Sales Plummet By 8.4%: Are Anti-Sugary Drink Campaigns Impacting Big Business?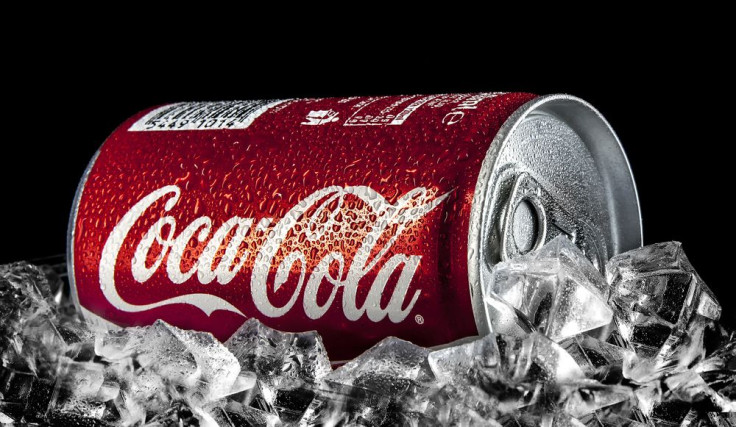 The Coca-Cola Co. has announced it plans $1 billion in cost cuts as demand for the sugary beverage has taken a nose dive in the North American sales, leading to an 8.4 percent drop in last quarter's profits. Could the largest beverage company in the world be feeling the effects of the widespread boycott of sugar-laden drinks in support of a healthier America?
Back in Oct. 13, big name soda companies including Coca-Cola, PepsiCo, and Nestle forked over millions of dollars in support of a campaign designed to abolish a pending initiative that would force beverage and food companies into labeling products that contain genetically modified organisms (GMOs). The anti-GMO labeling campaign, also known as "No on 522," referring to Initiative 522, had raised over $22 million in funding to prevent the Food and Drug Administration from labeling food products that contain GMO.
But was it the millions of dollars Coca-Cola spent on anti-GMO labeling that helped the company's North American sales volume drop by one percent, or are anti-sugary drink campaigns starting to have an effect on a healthier America?
In spite of the food and beverage companies' attempts to mask the unhealthy qualities of sugary soft drinks, a report presented at the 2013 American Heart Association conference linked 180,000 global deaths each year to the consumption of sugar-packed beverages. Researchers from the Harvard School of Public Health determined that people in areas where drinks like Coke and Pepsi are consumed in the highest quantities are more likely to die as a result of obesity-related illnesses such as cancer, heart disease, and diabetes.
Out of all countries ranked by obesity-related deaths, Mexico came in at number one, while the United States ranked at number three with 25,000 deaths linked to sugar drinks. Your average 20-ounce bottle of Coca-Cola contained between 15 and 18 teaspoons of sugar and 240 calories. Unfortunately, drinking soda packed with sugar will not suffice that full feeling offered by a meal with the same caloric count. Calories from soda are considered the number four source of calories in the American diet.
Perhaps America's recent aversion toward sugary beverages is a product of Coca-Cola's advertising campaign as much as health advocates. In May 2013, Coca-Cola announced its commitment to fight obesity through more low- or no-calorie beverage options, transparent nutritional information, support for physical activity, and an end to marketing geared toward children. The company pointed to certain initiatives that have helped in limiting caloric intake, such as the marketing of so-called "mini-cans."
"Obesity is today's most challenging health issue, affecting nearly every family and community across the globe. It is a global societal problem which will take all of us working together and doing our part," Muhtar Kent, chairman and CEO of The Coca-Cola Co. said in a statement back in May. "We are committed to being part of the solution, working closely with partners from business, government and civil society. Today's announcement is another step forward on our journey, as we take action with scale and reach across every country and continent where we operate."
Published by Medicaldaily.com