Depression Symptoms May Improve With Cochlear Implants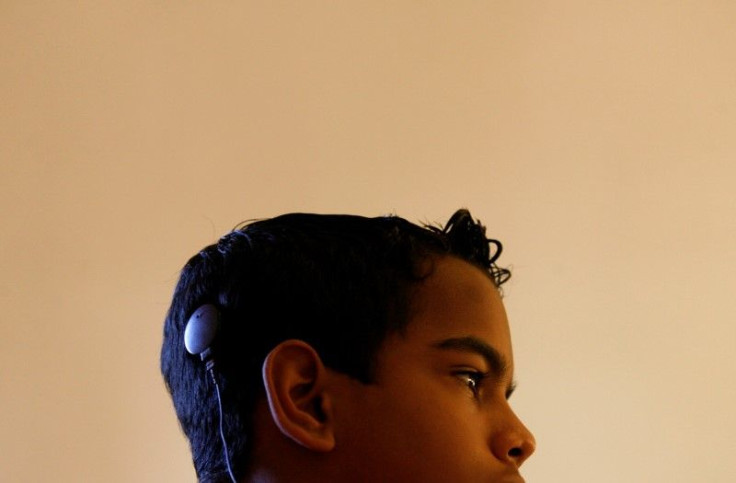 For older adults with severe hearing loss, receiving a cochlear implant may help to lift depression symptoms, a small U.S. study suggests.
"Hearing loss has long been understood to be a factor that could likely contribute to depressive symptoms in adults," said senior author Dr. Frank R. Lin of the Center on Aging and Health at Johns Hopkins Medical Institutions in Baltimore.
"In our study, patients who were receiving cochlear implants (and who had more severe hearing losses to begin with) had worse depressive scores at baseline than those getting hearing aids," Lin told Reuters Health by email. "Both groups showed improved depressive scores after treatment, but only the improvements in depressive symptoms in the cochlear implant group were significant."
Past research has linked hearing impairment to risk for depression, and to various possible reasons for it, including the effect of hearing loss on social isolation, loneliness and greater dependence on a caregiver, ultimately leading to poorer quality of life, the study team writes.
The researchers observed 113 people aged 50 years or older with hearing loss who received hearing aids or cochlear implants between 2011 and 2014. The participants completed geriatric depression scale questionnaires before receiving their hearing assistance device and again six months and 12 months after receiving them. Depression was rated on a scale of zero to 15, with a higher score indicating more depression symptoms.
The study team considered scores of 5 or higher to be "suggestive of depression." Eight cochlear implant recipients and five hearing aid recipients had scores in the depression range at baseline, they note.
Half of participants were older than 70. At the start of the study, depression scores were generally lower among people receiving hearing aids than those getting cochlear implants, with the hearing aid group scoring an average of 1.5 and the implant group averaging a score of 2.6.
Six months later, cochlear implant recipients' scores dropped by 31 percent to an average of 1.8 while the hearing aid group scored an average of 1.1, a 28 percent drop, according to the results in JAMA Otolaryngology, online May 12.
At 12 months, implant recipients made further gains, totaling a 38 percent decline in depression symptoms compared to before they got the devices, while hearing aid recipients regressed to an average score of 1.3, not significantly different from the start of the study.
"This observation could likely be explained by the fact that the cochlear implant group had more room to improve from baseline," Lin said. "In other words, the depressive scores in the hearing aid group weren't necessarily that bad to begin with so there wasn't much room to improve."
At 12 months after treatment, the number of individuals with depression scale scores suggestive of depression decreased to six cochlear implant recipients and three hearing aid recipients.
Many people believe that since hearing loss is a common part of aging, it isn't a serious issue, but hearing loss can have meaningful and detrimental effects on our overall health and functioning, including cognitive impairment, dementia and depression, he said.
"Importantly, treating and addressing hearing loss may make a difference for many of these people living with a hearing loss," Lin said.
At least one randomized controlled trial found that treating hearing loss, by giving hearing aids for example, reduced depression, according to Dr. Piers Dawes, a lecturer in audiology at the University of Manchester in the U.K. who was not part of the new study.
Because the new study was observational, it's not possible to say how much or even whether the improvement was attributable to cochlear implants, Dawes told Reuters Health by email.
SOURCE: http://bit.ly/252NYq1
JAMA Otolaryngol 2016.
Published by Medicaldaily.com