Does Drinking Coffee Increase Or Lower Blood Pressure?
A novel study has claimed that drinking coffee could actually help maintain low blood pressure, contrary to previous research that gave the popular brewed beverage a bad rap.
In a study published in the journal Nutrients, researchers found that coffee drinkers who take two to three cups per day have a lower blood pressure than those who drank just one coffee cup or none at all.
The scholars of the University of Bologna and the University Hospital of Bologna-Sant'Orsola Polyclinic analyzed the relationship between coffee consumption and peripheral and central aortic pressure. After studying data obtained from a sample of the Italian population, they discovered that drinking coffee could actually be beneficial for blood pressure regulation.
According to the team, moderate coffee drinking yielded higher blood pressure levels than heavy coffee consumption. Similar trends were observed in both peripheral and aortic pulse pressures.
As one of the most widely consumed beverages, there have been numerous studies on coffee's benefits and disadvantages. However, its effect on blood pressure has not been fully explored, noted the researchers.
"The results obtained show that those who regularly drink coffee have significantly lower blood pressure, both on peripheral and central levels, than those who do not drink it," first author Arrigo Cicero, a professor at the Department of Medical and Surgical Sciences at the University of Bologna, said in a news release.
"This is the first study to observe this association in the Italian population, and the data confirm the positive effect of coffee consumption on cardiovascular risk," lead author Prof. Claudio Borgh added.
Interestingly, another study published in the Journal of the American Heart Association last December showed that regular intake of caffeinated coffee in volumes of two or more cups could increase the risk of hypertensive people dying from stroke, heart attack and other cardiovascular diseases.
But previous research claimed people who suffered a heart attack could lower their death risk by drinking one cup of coffee regularly. Coffee was also believed to help prevent strokes and heart attacks in healthy adults. Meanwhile, there were also scientific reports claiming that the beverage could increase blood pressure and lead to heart palpitations and anxiety.
However, compared to previous scientific efforts, the study by Cicero and his colleagues directly observed the effects of coffee on both peripheral and central aortic pressure. They said their findings confirmed the positive effects of coffee in mitigating cardiovascular disease risk.
"The results are very clear: peripheral blood pressure was significantly lower in individuals consuming one to three cups of coffee a day than in non-coffee drinkers. And for the first time, we were also able to confirm these effects with regard to the central aortic pressure, the one close to the heart, where we observe an almost identical phenomenon with entirely similar values for habitual coffee drinkers compared to non-coffee drinkers," Cicero said.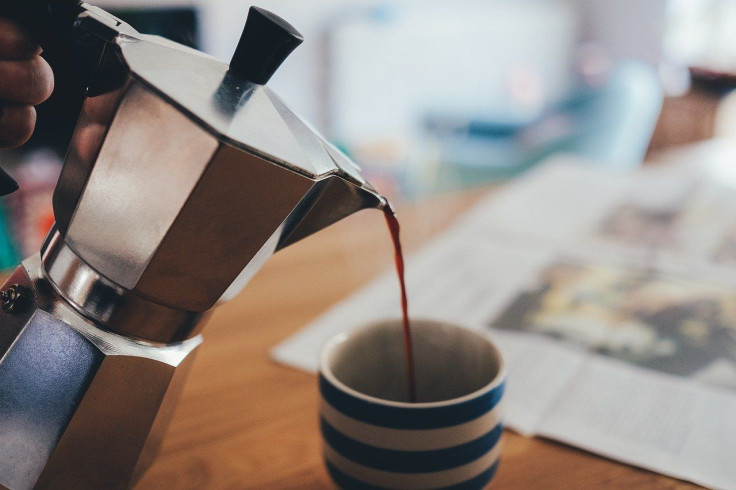 Published by Medicaldaily.com