The Cold Shoulder, A Vest Designed By A NASA Scientist, Promises To Burn 500 Calories Just By Wearing It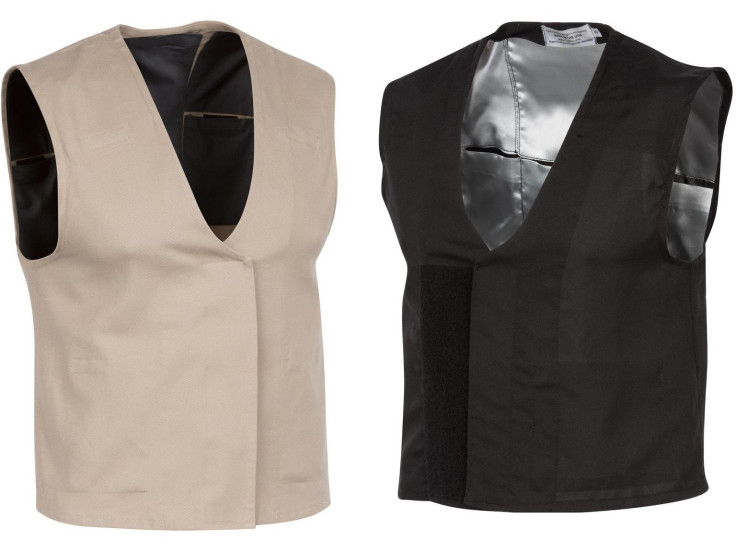 When the winter months come around, many people turn their thermostat up to ensure that they don't get cold. However, if you are looking to lose weight and cut calories in the laziest way possible, you'll want to turn that thermostat down, as studies have found that being cold boosts weight loss. If you live in a tropical location, or you want an extra calorie burn on top of your frigid home conditions, you might want to invest in a NASA scientist's newest invention, The Cold Shoulder.
Now, The Cold Shoulder isn't you ignoring someone until you lose a couple of pounds. Instead, it is a vest that chills your body into burning calories. Studies have found that cold temperatures trigger the fuel-efficient, fat-burning brown fat, which is the "good fat" in our bodies. Being a former NASA scientist, Dr. Wayne Hayes studied the effects mild cold exposure has on caloric burn, and took this into consideration when he created The Cold Shoulder.
Last year, Hayes launched a Kickstarter campaign aimed at raising $13,500 to bring his idea to life. By the end of the campaign, 1,524 backers raised $281,319 for the right to get the calorie-burning, $199.99 vest. To put the doubters to rest, Hayes created a Cold Shoulder testimonial site to show off just how effective his invention is at burning calories.
The ice is draped over the shoulders and the back, which, according to Hayes, is the most comfortable place to put the ice, since that is where your skin has the fewest number of nerve endings. The vest is designed to go into the freezer and should be worn over a layer of clothing, like a T-shirt, to protect your skin from the cold. Hayes says that you should wear the vest twice a day, for 60 to 90 minutes at a time.
Though it might be enticing to see the results of the Cold Shoulder on a site created by the inventor himself, the small sample size and the tightly controlled environments of the initial testers of the vest might give one pause. However, now that vests are shipping to backers worldwide, we will be able to see just how effective the Cold Shoulder is for people who do not have the same controlled environment as the people in the testimonials.
If you'd like to try the Cold Shoulder for yourself, you can purchase one here.
Published by Medicaldaily.com