Cold Weather May Increase Risk Of Hospitalization For Heart Failure And Atrial Fibrillation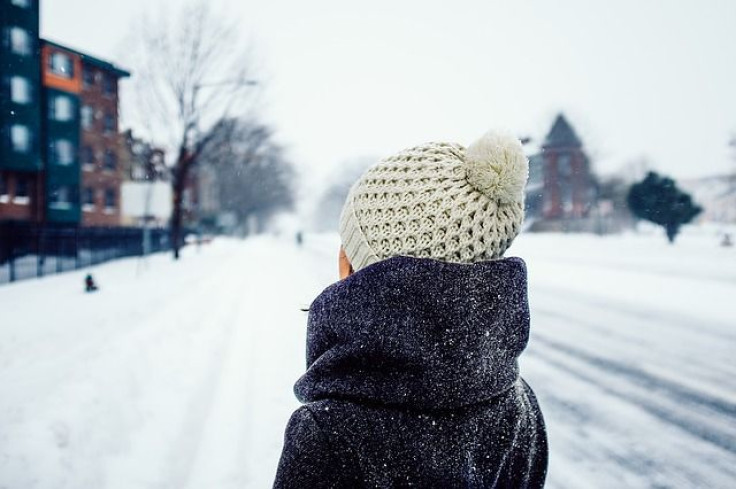 For many people, the ideal vacation spot is on an island where the sun is blazing and the sand is soft. That could be because cold weather is associated with sadness and can be downright uncomfortable. Now, new research presented during the 37th annual meeting of the Heart Rhythm Society on Friday suggests chilly temperatures can do way worse than ruin a person's mood.
Researchers from the Mayo Clinic in Rochester, Minn., were curious to see if there were any seasonal differences when it came to the rate of hospital admissions for heart attacks and atrial fibrillation. Heart failure, which affects more than 5 million people in the U.S., occurs when the heart cannot pump enough blood and oxygen to support other organs in your body. And atrial fibrillation, the most common type of heart arrhythmia, affects an estimated 2.7 to 6.1 million people in the U.S. This number is expected to increase with the aging of the U.S. population.
The findings reveal hospitalization rates were highest during cooler months, especially in February.
"In the past, seasonal differences have been noted for heart attacks and strokes," said Dr. Abhishek Deshmukh, study co-author and a cardiac electrophysiologist with the Mayo Clinic, according to HealthDay. "It is striking that people get more sick with cardiac diseases during cooler months."
For the study, Deshmukh and his colleagues looked at hospitalization data that occurred between 2002 and 2012 due to heart failure. Twelve million people were hospitalized for heart failure during this 10-year period, and a third of them also had atrial fibrillation. Researchers averaged the frequency of hospitalizations during the period and found that the highest month for hospitalizations due to these conditions were cooler months, while the lowest month for such hospitalizations was July.
Researchers found that after July, incidences of heart failure and atrial fibrillation climbed until they reached their peak in February, HealthDay reported. After February, the figures started to decline until they reached their lowest point the following July.
It is unclear what's causing these seasonal differences, but researchers believe some of the "plausible reasons" include increased risk of infection, "seasonally provoked changes in bodily fluid balances, and change in air pollution environments," HealthDay reported.
"Whether it is the cooler air, after-effect of holiday season or other environmental triggers needs further studies," Deshmukh said.
This isn't the first study to link cold weather to adverse health outcomes and scary statistics. For example, a 2013 study found that chilly weather could lead to more heart attacks. And a more recent study analyzing more than 74 millions deaths that occurred between 1985 and 2012 in 13 countries with cold to subtropical climates found that cold weather kills 20 times as many people as hot weather.
Source: Heart Rhythm Society's 37th Annual Scientific Sessions. 2016.
Published by Medicaldaily.com