College-Educated People Are Healthier, Study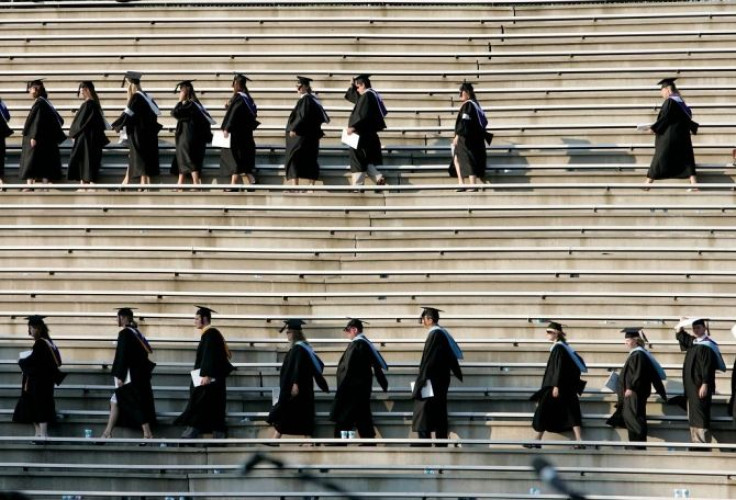 College-educated people in the United States have fewer premature deaths and fewer reports of being in poor or fair health, according to a report released on Tuesday ranking the relative health of residents in more than 3,000 U.S. counties.
While the study only compared counties within their corresponding states because the numbers had been collected using different methods, nationally better-educated counties were associated with less smoking, less physical inactivity, less obesity, fewer teen births, fewer preventable hospital stays and a lower number of poverty-stricken children.
The report also found that northern states like Wisconsin had the highest rates of excessive drinking, and southern states had the highest rates of teen birth, sexually transmitted disease and children in poverty.
The findings also showed that the lowest number of deaths from car crashes in the Northeast and upper Midwest, and the lowest number of unemployment rates in the Northeast Midwest and central Plains.
Study director Patrick Remington, an associate dean at the University of Wisconsin School of Medicine and Public Health, told Reuters that factors such as unemployment and poverty were "absolutely connected" with the community's overall health.
"If you're unemployed, you're likely to be without insurance and to have a lot of stress in your life," Remington said, according to Reuters. "You often give up hope and that often leads to substance abuse and other self-destructive behaviors. So all these things are part of a web of health."
The report ranked more than 3,000 countries by more than 30 different measures like quality of healthcare, smoking and obesity rates, unemployment rates, levels of education and other various social and economic factors, including high school dropout rates.
"High school dropout rates may not be directly related to cancer or heart disease, but they are indirectly related," Remington said, according to Reuters.
"If you have a community with a high number of high school dropouts, with a high unemployment rate and with children living in poverty, you can absolutely predict that poor health outcomes will be coming down the road," Remington added.
The study was published by the University of Wisconsin Population Health Institute and the Robert Wood Johnson Foundation, and the rankings are available at www.countyhealthrankings.org.
Published by Medicaldaily.com