College Grads Are More Unhappy At Work Than Less Educated, According to New Gallup Poll; Understanding Why Is Key To Improving Economy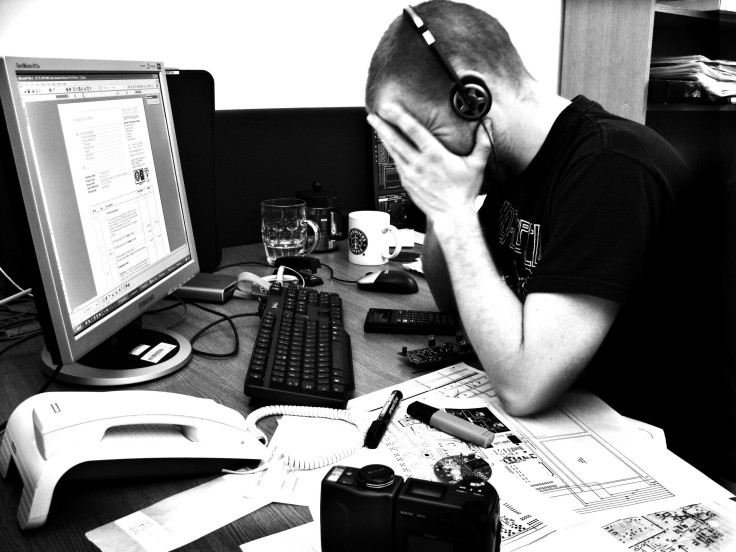 A new Gallup poll finds that Americans with a college or postgraduate degree are less likely to be engaged in their job than those who are less educated. The researchers surveyed 150,000 American adults from January to December 2012 and found that 55 percent of college degree holders were not engaged in their work.
In the survey, career engagement was based on the jobs' links to performance outcomes, productivity, customer service, quality retention, safety, and profit.
Gallup, a data firm whose consultants and scientists research and advise on a wide variety of behavioral economic issues worldwide, developed an employee engagement index for this particular assessment. The index categorized workers into engaged, not engaged, or actively disengaged. Those who fell into the engaged category rated themselves as enthusiastic about their work, which accounted for 32 percent of non-college degree holders, compared to 28 percent of college graduates. Employees who were considered not engaged were satisfied with their workplaces, but not emotionally connected to them, which means they are less likely to voluntarily put in more effort into a project or company event. The actively disengaged workers were the unhappiest of them all, and accounted for 16 percent of college graduates, 14 percent of postgraduate workers or degree holders, 20 percent of those with technical degrees, and 19 percent of high school diploma holders or less.
What's more, Gallup not only looked at the engagement of certain degree or non-degree holders, but also delved a little deeper and looked at what types of jobs showed the most or least engagement. The job with the highest percentage of engaged employees was management and executive-related, accounting for 32 percent of engaged workers. The jobs with the lowest number of degree-holding employees engaged in their work were service workers (25 percent), manufacturing or production workers (20 percent), and transportation workers (16 percent).
According to Forbes magazine, "A lot of unhappy employees are staying put. But if employers want an upbeat, engaged workforce, they need to find ways to help employees feel challenged and rewarded by work." The nearly 100-year-old American business magazine continues to suggest employers offer more training and education as well as create a path for ladder-climbing and to communicate the company's resources to do so.
However, Gallup suggests that such a high number of disengaged degree-holders is due to the fact that half of the recent graduates are in jobs that don't require a degree. Gallup suggests better communication between colleges and workplaces in America in order to increase appropriate employee placement. Career centers at colleges and universities across the U.S. have a great responsibility to find the right match for the right grads.
Published by Medicaldaily.com