Cologuard, Home Screening Test For Colorectal Cancer, Available Through Medicare, Can Be Requested By Patients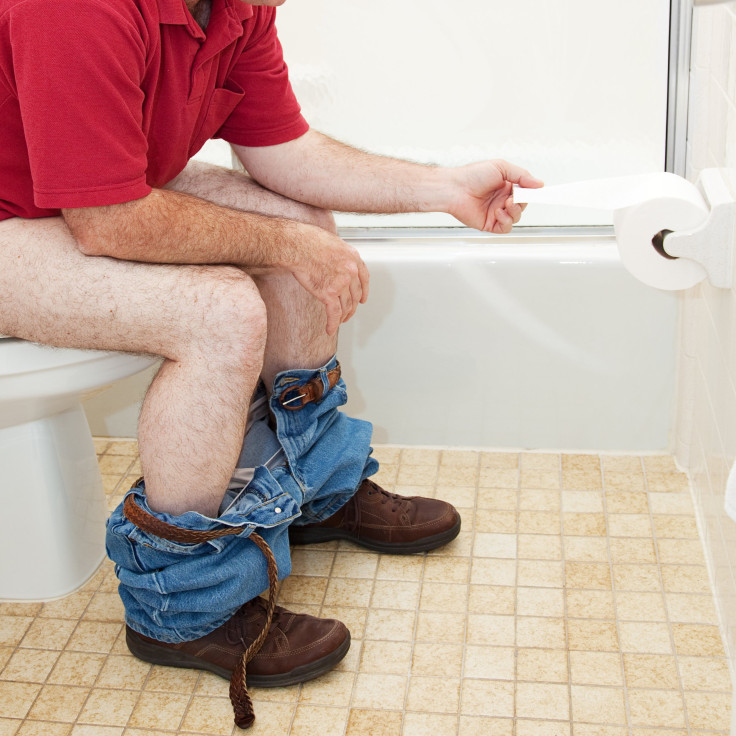 Over the weekend, news services far and wide announced Cologuard, a home test with a high sensitivity for detecting the presence of colorectal cancer (and malignant precursor growths), would be available for the first time Monday. However, the Food and Drug Administration (FDA) approved Cologuard way back in August; the product has been available for the past few months and the Centers for Medicare & Medicaid Services (CMS) has proposed covering Cologuard under Medicare. The only news, then, is that while this product exists, it might be time for patients to ask their doctors to prescribe them the test.
When colorectal cancer is found and treated early, the five-year survival rate is about 90 percent. While early diagnosis is key to preserving lives, a colonoscopy, the most thorough screening test, is not only expensive, but it requires a patient to fast the day before while also taking diuretics. Now there's a much easier test covered under Medicare.
How Does It Work?
Cologuard uses DNA technology to look for abnormalities in your stool. Since the lining of your colon naturally sheds cells, if you have cancer or precancer cells in your colon, they will be picked up by stool as it passes through your colon. A patient who is prescribed the Cologuard test by a doctor will simply place a stool sample in the collection kit and then send the kit to the lab at Exact Sciences (the manufacturer) for testing in a pre-paid mailer — much like returning a Netflix video.
Importantly, Cologuard does not require any preparation: no fasting, dietary restrictions, or diuretics necessary. Patients learn of their results, through their doctors, in as little as two weeks. If the test is positive, a patient will verify the results by undergoing a colonoscopy. Though Cologuard tests for altered DNA, it is not a genetic test and does not provide information on inherited risk.
According to the FDA, a clinical trial that screened 10,023 people compared the performance of Cologuard against the fecal immunochemical test (FIT), a commonly used stool test for screening colorectal cancers. Cologuard detected 92 percent of colorectal cancers and 42 percent of advanced polyps, compared to the FIT screening test, which detected 74 percent of cancers and 24 percent of advanced polyps.
CMS proposes to cover Cologuard once every three years for beneficiaries who meet all of these criteria:
Age 50 to 85 years,
Asymptomatic, and
At average risk of developing colorectal cancer. This means a patient has no personal history of polyps, colorectal cancer, or inflammatory bowel disease, including Crohn's and ulcerative colitis, while also having no family history of colorectal cancers and polyps.
One in 20 (or five percent) Americans will be diagnosed with colorectal cancer. The Centers for Disease Control and Prevention estimates regular screening of everyone over the age of 50 would prevent up to 60 percent of all deaths from colorectal cancer. Now, there's a home test — could it get any easier?
Published by Medicaldaily.com