Colon Cancer Signs: A Potential New Stool Test For Early Detection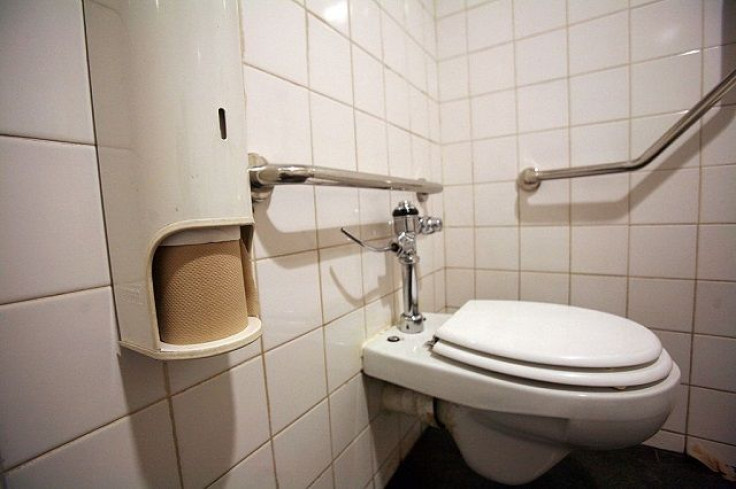 A multi-university team of scientists has developed an experimental test to detect colon cancer. All they need to do is look at the fat in your stool.
Researchers from Washington State University (WSU) and Johns Hopkins Medical School combined two preexisting methods of molecular analysis — travelling wave ion mobility mass spectrometry and ultra-performance liquid chromatography — to create a novel cancer detection tool. Their test was able to uncover metabolic changes in the stool samples of mice bred to have precancerous polyps (similar to those in humans) compared to normal mice. Aside from being noninvasive, the researchers believe their test could also find cancers that might go otherwise undetected by conventional invasive tests like colonoscopy.
The team's results were published in the Journal of Proteome Research.
"With our new test, it could be possible to diagnose cancer occurring throughout the entire colon," said lead study author Michael Williams, a WSU graduate student, in a university press release.
The findings by Williams and his team validated their earlier research. Using their test on colon tissue taken from mice and people, they were able to find an unique metabolic signature that distinguished people and mice with colon cancer from those who are healthy.
"The feces was not exactly the same as the tissue samples, but it had a lot of similarities to the tissue," explained Dr. Herbert Hill, a Regents professor at WSU, in the press release. "We found the lipids and fatty acids were changing — and there were also changes in the amino acids."
Several of these lipid changes are already known to play a role in the development of cancer, especially colon, added Williams, which lends more credence to their results. However, Hill cautioned that there's still a lot more ground to cover before their test could reach the public.
"The exciting part is being able to see differences in the stool," said Hill. "This could lead to a noninvasive, more comprehensive early-warning detection method for colorectal cancer, but a lot of research needs to be done before it can be actually realized."
Currently, doctors do sometimes use stool to screen for colorectal cancer, with several types of tests that can detect hidden blood. While valuable as an alternative to the much less likeable colonoscopy, these tests are less specific — only 2 to 10 percent of positive fecal occult blood tests lead to a cancer diagnosis, though others are more precise. In 2014, the FDA approved a stool DNA test, Cologuard. So far, the test appears to be more accurate than previous stool tests, but longer-term evidence of its effectiveness is still lacking for obvious reasons.
With more funding, Hill and Williams hope to try out their test on human stool samples next.
Source: Williams M, Xian L, Huso T, et al. The Fecal Metabolome in Hmga1 Transgenic Mice with Polyposis: Evidence for Potential Screen for Early Detection of Precursor Lesions in Colorectal Cancer. Journal of Proteome Research. 2016.
Published by Medicaldaily.com