The Color Purple May Spice Up Your Sex Life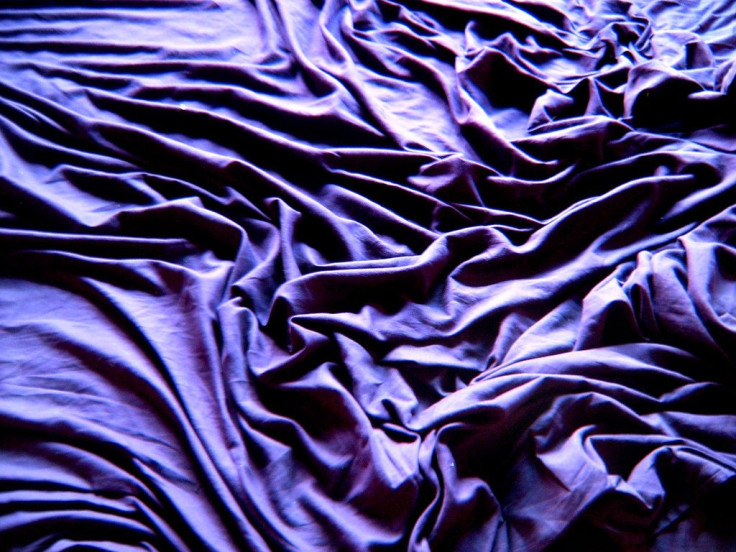 Sleeping in a purple bedroom may enhance your sex life, a new study suggests.
A new survey found that people who sleep in purple bedrooms have the most sex compared to people sleeping in other colored bedrooms.
Results of the survey shows that couples sleeping in purple-themed bedrooms have sex 3.49 times every week, followed by those who sleep in red bedrooms who have, on average, 3.18 sex sessions a week.
The survey, which consisted of 2.000 adults, found that people sleeping in sky blue bedrooms took third place, getting frisky 3.14 times a week.
The study, sponsored by online retailer Littlewoods.com, found that people in pink bedrooms have sex on average 3.02 times a week and couples in black rooms shack up 2.99 times a week.
Meanwhile, couples who sleep in less sexy gray rooms tend to have sex only 1.8 times a week, those in green only 1.89 and 1.97 for couples in beige bedrooms.
"For years I have been telling British homeowners, a beige bedroom makes for a beige sex life," said Laurence Llewelyn-Bowen, homes style expert for Littlewoods, according to the Mirror. "That's one thing I wouldn't want to wish on anyone."
Investigators found that bedding fabrics also made a significant difference on sex life, with silk sheets totaling up an average of 4.25 intimate encounters per week compared to duvets averaging only 1.8 times a week.
The latest findings suggest that the combination that ensures the most sex would be a bedroom with purple walls that contained a bed with purple silk sheets and violet duvet cover.
The recent statistics suggest that couples who adopt this mixture of color and bedding texture would be getting busy more than five times a week.
Couples looking to spice up their sex life should avoid beige, green and gray walls as well as duvets and polyester or nylon bed linen.
In another survey, conducted by condom maker Durex in 2011, found that couples in the U.S. and U.K. were at the bottom in terms of frequent sex and sexual satisfaction, while couples in Greece, Brazil and Russia topped the survey, according to New York Daily News.
Published by Medicaldaily.com