Colorado Lawmakers Approve Plan For Marijuana Banks, First Financial System Of Its Kind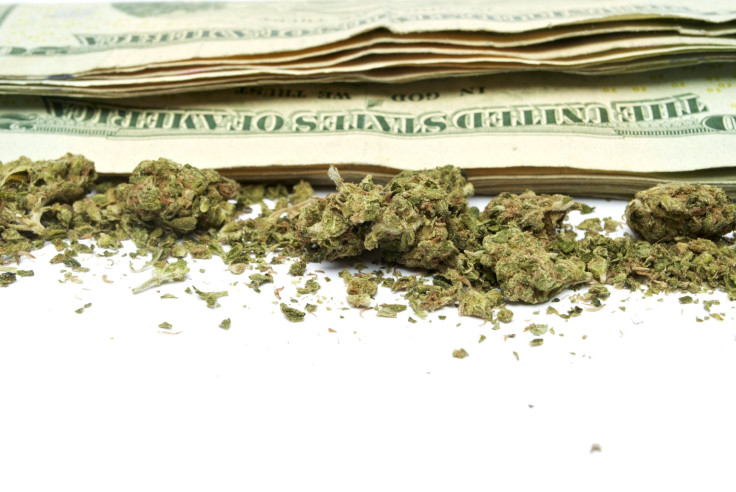 Marijuana shop owners may not have to worry any longer about what to do with their building cash profits. The final approval arrived Wednesday, when Colorado lawmakers approved a plan that would establish the world's first financial system, specially designed for the marijuana industry.
Though Colorado has been legally selling marijuana for both recreational and medicinal use, since Jan. 1, the sale of marijuana still remains illegal at a national level. Washington state followed closely behind when it issued its marijuana business license in March, with retail sales expected to start in July.
The legalization presented a financial dilemma to instate businesses and bankers. Colorado businesses were indeed allowed to freely sell marijuana within the state; however, they couldn't technically handle the money outside state lines without breaking federal law. As a result, more than four months after the first legal sale was made, the marijuana industry still remains largely a cash industry that creates a safety risk for operators and a concern for regulators.
"This is our main problem: Financial services for marijuana businesses," said Sen. David Balmer, R-Centennial. "We are trying to improvise and come up with something in Colorado to give marijuana business some opportunity, so they do not have to store large amounts of cash."
The plan would circumvent a problem that prevented marijuana businesses from opening up checking accounts, taking out loans, and allow them to pool money in cooperatives. In order for these "cannabis credit co-ops" to go into full effect, only if the U.S. Federal Reserve agrees to allow them to access payment systems.
Both chambers of the General Assembly cleared their own versions of the bill, which will now head to Democratic Gov. John Hickenlooper for his signature. Lawmakers from both parties supported the banking co-ops as a way to properly audit marijuana shops and to make sure they're paying all their taxes.
The republicans, who voted against the plan, believed it was unlikely that the Federal Reserve would approve the plan because there is a conflict between state and federal levels and ultimately needs to be studied more before any action is made. They also believe that the deposit insurance mandate, which protects and insures deposits and depositors, would hold the Federal Reserve back from agreement.
"It is very easy to see somebody get killed over this issue," Marijuana Industry Group Director Michael Elliott testified last month.
Colorado marijuana store owners told the Associated Press that a small number of credit unions will do business with them despite the fact no banks or credit unions have declared it publicly.
In February, the Obama Administration announced that banks could serve the marijuana industry under certain conditions, though many banks were said to have been hesitant to do business. With the industry emerging from the underground, states want to track marijuana sales and collect taxes, which is much easier to do that when the businesses have bank accounts.
The banking industry said the February guidelines would not be enough to make them comfortable opening up bank accounts for or granting loans to marijuana businesses because the drug is still considered illegal under the federal Controlled Substances Act.
"This is not something that we can wait for any further," said another banking sponsor, Rep. Jonathan Singer, D-Longmont.
Published by Medicaldaily.com